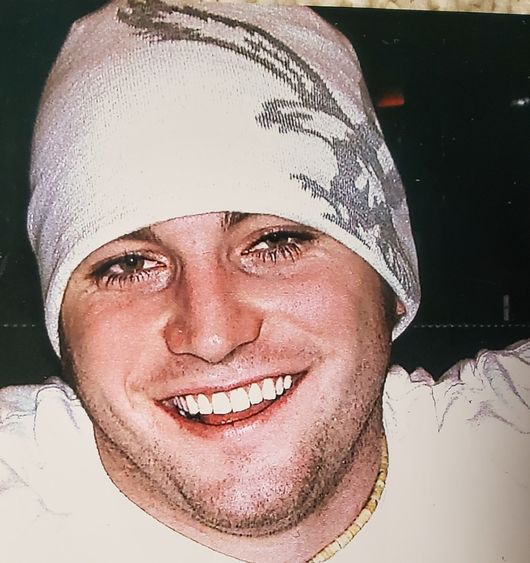 DuBOIS, Pa. — Betty McFadden Freemer, and her husband, Mark Freemer, both of DuBois, have pledged an additional $50,000 to the Jordan Andrulonis Trustee Scholarship at Penn State DuBois. This scholarship was established by the couple in 2012 with an initial $50,000 pledge to honor Betty's son, Jordan Andrulonis, who tragically lost his life while enrolled at the campus. An engineering major and dean's list student at Penn State DuBois, Andrulonis was also a member of the campus wrestling team and active in intramural athletics.  He drowned at Treasure Lake in September of 2009.
This scholarship will provide financial assistance to undergraduate students at Penn State DuBois who have a need for funds to help cover their college expenses.
Betty McFadden Freemer said the scholarship fund is a fitting way to honor her son on behalf of the entire family. She said, "Jordan's brother and sister are both proud Penn State alumni; his brother, Jarred, graduated with engineering and business degrees from Penn State DuBois, and his sister, Jayla, graduated with a journalism degree from University Park. While in school, they both worked part-time jobs to help with their college costs."
McFadden Freemer continued, "We understand the many expenses that come along with pursuing education. Now, it's our hope as a family that this scholarship in Jordan's memory can help Penn State DuBois students enjoy their time at the campus as they reach their academic goals, without having to shoulder so much of a financial burden. If we can do this while honoring Jordan's memory, we will be pleased."
Betty and her husband, Mark, are also both alumni of Penn State who attended the DuBois campus. Additionally, Mark Freemer is co-chair of the campus committee for the University's current fundraising campaign, "A Greater Penn State for 21st Century Excellence." He also served as chair for the Penn State DuBois committee in the past campaign, "For the Future: The Campaign for Penn State Students," and is a past member of the DuBois Educational Foundation, the Penn State DuBois advisory board.
"Mark, Betty, and their entire family have a long history with our campus, and embody our long-standing campus tradition of embracing the 'Penn State DuBois family'," said Interim Chancellor Ping Werner. "This campus, and all who work and learn here, are blessed to have such dedicated individuals helping to drive forward our mission of making higher education affordable and accessible to all."
In 2012, the Freemers also dedicated a one-of-a-kind piece of artwork to the campus in Jordan Andrulonis' name; a mosaic titled, "Let Our Diversity Be a Uniting Force." The work of art was created by artist and assistant professor of education at Penn State Harrisburg Anju Jolly. After seeing the piece, Mark Freemer decided to fund the artwork project on behalf of his wife, in honor of her son. At that time, Mark Freemer said, "The timing just seemed perfect for this gift. I forwarded a picture of the mosaic to Betty, and when she saw it, she noted how beautiful it was.  After her response, it just felt like this gift to Jordan from her was meant to be."
The mosaic now hangs on an interior wall in the campus' Swift Building, alongside a plaque that reads:  "Mosaic donated in memory of Jordan J. Andrulonis, by his mother, Betty McFadden Freemer." 
Support for this scholarship will advance "A Greater Penn State for 21st Century Excellence," a focused campaign that seeks to elevate Penn State's position as a leading public university in a world defined by rapid change and global connections. With the support of alumni and friends, "A Greater Penn State" seeks to fulfill the three key imperatives of a 21st-century public university: keeping the doors to higher education open to hardworking students regardless of financial well-being; creating transformative experiences that go beyond the classroom; and impacting the world by serving communities and fueling discovery, innovation and entrepreneurship. To learn more about "A Greater Penn State for 21st Century Excellence," visit greaterpennstate.psu.edu.