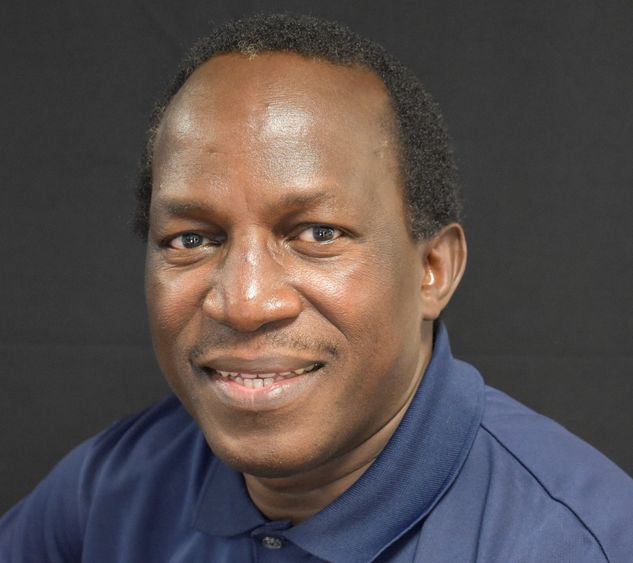 DUBOIS, Pa. — Penn State DuBois Associate Professor of Engineering Daudi Waryoba is principal investigator in research that has been awarded funding through a Manufacturing PA Innovation Grant by the Pennsylvania Department of Community and Economic Development (DCED) Manufacturing PA Initiative. He is joined in this latest research effort by his colleague, Associate Professor of Engineering Ramakrishnan Rajagopalan, as well as Penn State DuBois engineering graduate and current University Park graduate student Linsea Paradis.
Waryoba and his team have partnered with Symmco Inc. on research aimed at helping local manufacturers innovate new technology for the automotive industry.
With the Central Pennsylvania region being a leader in Powder Metal (PM) production, and home to a host of manufacturers specializing in the field, Waryoba points out that Roughly 75% of traditional PM parts production is focused on automotive applications, which is heavily centered on iron-based PM parts. Industry partner Symmco, for instance, is a leading manufacturer of gears, bushings, bearings and many other parts that make it into cars that people drive every day. But the company has also been an innovator in finding alternative materials for parts production, seeking out greater dependability and efficiency in line with government mandates. This is what Penn State DuBois faculty hope to expand upon in partnership with the company.
Traditionally, engine parts such as valve seat inserts, valve guides and piston rings are made from iron-based materials, mainly to maximize durability and minimize cost. However, iron-based materials have relatively high friction and low thermal conductivity. Thus, copper-based alloys are favorable due to their relatively high conductivity and low friction. These materials offer superior combination of strength, thermal conductivity, thermal expansion coefficient, wear and friction properties, fatigue limit and corrosion resistance. Symmco has pioneered the use of alternative materials and is already producing parts from bronze. Waryoba hopes the collaboration with the company can unlock the secrets of using additional materials previously left on the shelf in favor of those with an iron base.
As outlined in his grant proposal, Waryoba explained, "CuNiSi alloys are copper alloys that can be greatly strengthened via thermomechanical processing. These alloys are commonly manufactured via hot and cold rolling into plate and strip with subsequent cold forming into final products. As a result, the literature focuses exclusively on wrought products and hardly on PM parts. This is the central motivation for this proposal. It is envisioned that powder metallurgy can effectively be used to fabricate CuNiSi parts whose properties are comparable to wrought products. This will open windows for new product lines and expand the market volume of automotive and electrical PM parts."
The Pennsylvania Department of Community and Economic Development (DCED) took notice of this work, awarding Waryoba and Symmco funding that could surpass $60,000 to fund their research. The Pennsylvania Department of Community and Economic Development (DCED) Manufacturing PA initiative awarded $2 million across 29 grants in total and will bring together government, industry and higher education in holistic collaboration to spur new technologies and processes in the manufacturing sector. The Corporate Engagement Center and the Pennsylvania Technical Assistance Program (PennTAP), within the Office of the Senior Vice President of Research at Penn State, worked to promote the program and match manufacturing partners with faculty and students across the University. The DCED awarded grants to Penn State DuBois; Penn State Erie, The Behrend College; Penn State Altoona; and Penn State University Park.
Always an educator, Waryoba also pulled in former Penn State DuBois student Linsea Paradis to work on this research project and to provide the promising student some additional hands-on experience. Paradis, of Philipsburg, Pennsylvania, earned her bachelor's degree in the Penn State DuBois engineering program, and moved on to University Park where she is currently enrolled in a one-year accelerated master's degree program in Material Science and Engineering (MATSE). She plans to enroll in a doctoral MATSE program this coming fall.
Paradis said the opportunity for real-world learning through collaboration with faculty has been invaluable, stating, "I have really enjoyed working with my advisers, including Dr. Waryoba. Working side-by-side with them I have not only learned valuable hard skills, but the soft skills that are necessary for conducting research, such as intuition and problem solving. I feel like my experiences with Dr. Waryoba and other faculty truly prepared me for research at the graduate level and are part of the reason I am continuing my education."
Funding of projects like this help to advance innovation in several sectors of manufacturing, from medical to energy to consumer goods. Additional details about many of the projects approved through the program can be found on the Manufacturing PA Innovation Program website.