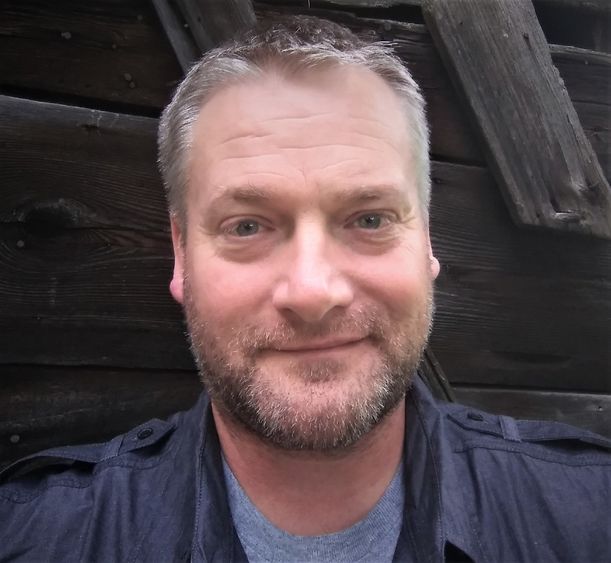 DuBOIS, Pa. - With affordable health care coverage becoming increasingly vital in 2020, one Penn State DuBois alumnus is working to bring new options to residents of Pennsylvania. This year, the Pennsylvania Health Insurance Exchange Authority, known as Pennie, was launched, with their open enrollment period beginning Nov. 1. Scott Yeager, Penn State DuBois letters, arts, and sciences graduate, was there to help build this organization and usher in new options for Pennsylvanians seeking healthcare as the outreach manager for Pennie.
"We are taking a great idea, which was the Affordable Care Act, and bringing that home to Pennsylvania," Yeager explained.
By acting as a liaison between individuals seeking health care, and insurance companies, Pennie's goal is to simplify the process of enrolling in insurance programs, while helping those seeking coverage to find the best plans and providers to suit their needs and budget. Billed as the new state-based health insurance marketplace, Pennie aims to improve the accessibility and affordability of individual health coverage for Pennsylvanians. The organization works to provide a seamless transition for those using www.HealthCare.gov to find other affordable programs, while improving access to health care for residents through streamlined web-based tools and accessibility to representatives who can assist throughout the process of enrollment. Pennie's Open Enrollment period runs through Jan. 15, 2021. More information is available at https://pennie.com/
Yeager explained that lowering the cost of health care for those without access to employer-sponsored programs or Medicare is also a chief priority. He said the commonwealth will also find savings through the program that were not realized through the Affordable Care Act alone. He said, "Millions of dollars were being paid from the commonwealth of Pennsylvania to the federal marketplace in enrollment fees, and we thought we could do this as good as, or better than the federal government. We can save money and set aside money that can help insurance companies manage catastrophic loss, like you might have during a pandemic, that drives a lot of people to the hospital and the doctor's offices. That way, insurance companies don't take a crippling hit. That does something interesting; because the companies have that confidence, health care rates can go down."
By connecting individuals with coverage providers and helping them through the process of finding the best fit for coverage and the lowest possible price point, Yeager said he and his colleagues at Pennie hope to improve quality of life for those they serve.
"We want to get as close as we can to universal coverage for all PA residents. That's the goal," Yeager said. "And we want to make sure people are protected, and that they don't have to make hard decisions, month to month, like whether they pay their house payment, or pay for their insurance."
While it is no small task to innovate the health care system, Yeager said his degree in letters, arts, and sciences (LAS) prepared him well for his current work. LAS allows students to build their own degree and focus on academic subjects and courses that best support their future goals, while providing education in major subjects like language and writing.
A 1995 Penn State DuBois graduate, Yeager's LAS degree has served him in positions he has held in higher education with both Penn State DuBois and Clarion University, as well as Sylvan Online Higher Education, and the University of Pittsburgh. As an outreach manager for Pennie, his degree and work experience have prepared him to write this next chapter.
"My LAS degree has taken me a great many places. I have been able to excel and thrive professionally, and it has given me all the tools I needed to succeed," Yeager said. "And it's not just about income. It's about being able to contribute something to the world that didn't exist before."
Associate Professor of English Tony Vallone is the program leader for Letters, Arts, and Sciences. Leading the program while teaching English, creative writing, poetry, and literature courses at Penn State DuBois since 1989, he has seen generations of his students achieve outstanding success.
Vallone said, "I really believe the LAS degree can give individuals a great foundation to do any number of things. The skills you get with the degree are such that you can work across a broad spectrum of fields."
Vallone said this flexibility is built into the degree program, allowing LAS students to choose a concentration that best fits their interests. He explained, "Basically you design the degree that fits you. With your adviser, you design a program that really fits what you want to do."
Yeager shared that he had the exact experience Vallone described. He recalled, "As an LAS grad from Penn State DuBois, I can say that I would not be able to do most of the work I do without the foundation I built with my degree. As a student, I took stock of what my strengths were and literally tailored my curriculum around those strengths."
Vallone added, "It's great to see our graduates like Scott find success. That's what you want; to see the student surpass the teacher. If that is a sign of accomplishment, then I guess I've made some great accomplishments.
For more information on programs offered at Penn State DuBois, visit https://dubois.psu.edu/academics