Roeser leads 2nd annual teaching institute on the "Art and Science of Human Flourishing"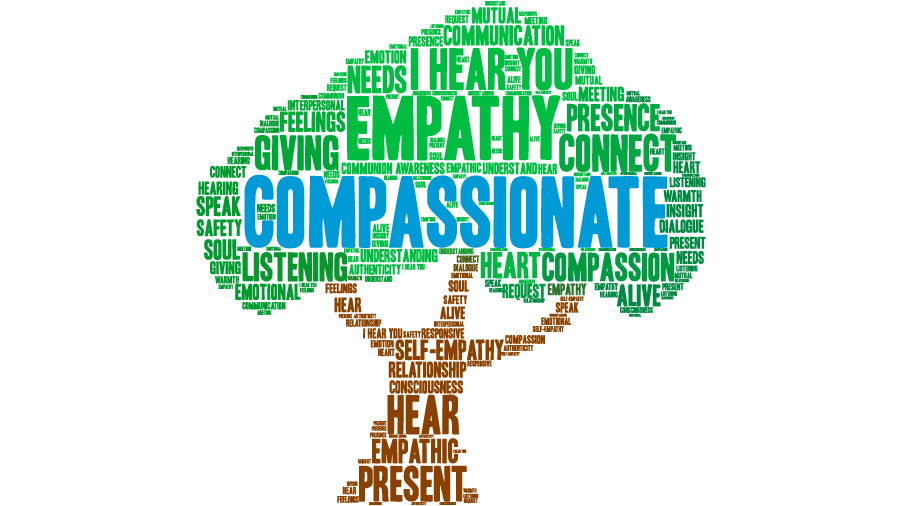 University students and educators alike are grappling with turbulent times, and Penn State's course on the "Art and Science of Human Flourishing" is well-positioned to help undergraduates to develop strategies for caring for themselves and others.
Robert Roeser, Bennett Pierce Professor of Caring and Compassion, explored ways to adapt the course to current events, along with 23 colleagues from 10 Penn State campuses, the University of Virginia and University of Wisconsin-Madison, during the morning of the 2nd Annual Human Flourishing Summer Teaching Institute, held on June 16 and 17 via Zoom.
"We hope to add more tools to the toolbox that we offer students, for example, 'discomfort resilience' -- the ability to use mindfulness and compassion skills to have hard conversations about racism and inequity in our society," he said.  "We want to develop students' capacities to see what is really happening and to be able to manage challenging emotions that come with this, and in so doing, also remember their higher intentions to act not just for the wellbeing of themselves, but for all members of our community."
"Imagine a Venn diagram, with personal transformation in one circle and social transformation in the other circle. The course explores where these two overlap," said Caring and Compassion Fellow Blake Colaianne. "Where we spend our attention matters, and attending to both our inner world and outer world matters."
"Attention and awareness are the pillars of change," noted Sukhdeep Gill, professor of human development and family studies at Penn State York. "Awareness of the history of racism is the first step to understanding the current events. That awareness not only helps to understand the anger, but it also empowers us to make change happen."
Participants also discussed learning to experience joy and goodness while dealing with suffering, as well as the need to express compassion through taking action on others' behalf.
"We can learn to see and hold it all a bit more, and thus be in a better position to take intentional action. We are all interdependent, and flourishing involves caring for the 'we and the me,'" added Roeser. "We can address bias and blind spots by being more mindful and curious, by engaging in dialogue with others. Through such awareness, we can compassionately hold ourselves and each other more accountable to participate in social change and to be a force for good in the world."
Educators from various Penn State campuses shared their experiences with teaching the course, which covers the foundations of human flourishing, awareness, connection, wisdom and integration.
"It's exciting to see more campuses offering the course each year," said Elaine Berrena, prevention coordinator for the Edna Bennett Pierce Prevention Research Center.
Representatives from these Penn State campuses joined the event: Altoona, Behrend, Berks, Brandywine, DuBois, Fayette, Lehigh Valley, Mont Alto, University Park and York.
The institute was graciously funded by grants from Penn State's General Education Innovation Program and a non-profit, Bridging Theory to Practice, and its Multi-Institutional Innovation Program.