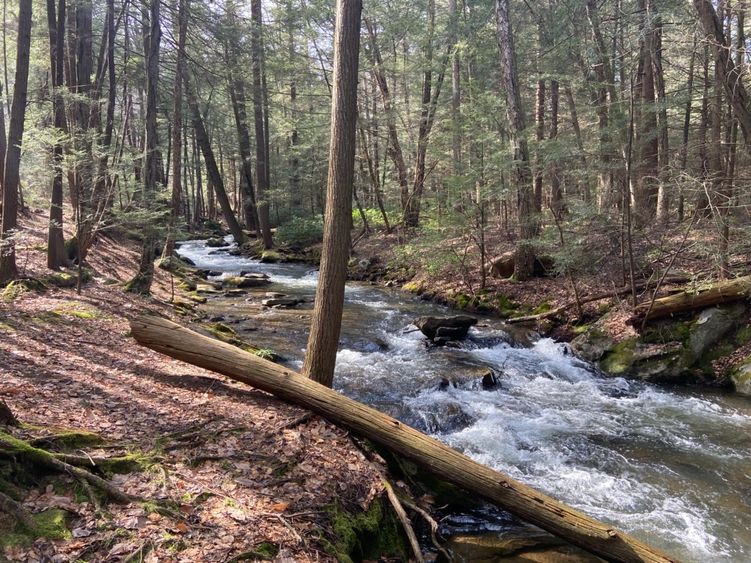 DUBOIS, Pa. — Members of Pennsylvania Wildlife Habitat Unlimited (PWHU) recently made their annual $3,000 contribution to the organization's scholarship fund at Penn State DuBois.
Established in 2001, the Pennsylvania Wildlife Habitat Unlimited Scholarship provides financial assistance to outstanding undergraduate students enrolled in the Wildlife Technology program at Penn State DuBois. To date, the organization has contributed a total of $60,000, which has provided scholarships to 47 students.
PWHU representative Beth Giese said, "Pennsylvania Wildlife Habitat Unlimited is honored to support top students in the wildlife technology program at PSU-DuBois. It is one of the finest programs of its kind in the country, and its graduates inevitably land premier positions throughout wildlife and environmental fields all over the United States. The program is a remarkable success and aligns beautifully with PWHU's goals of wildlife and habitat preservation, improvement and education in these areas for the future."
Most graduates of the Wildlife Technology degree program go on to work in conservation-oriented fields. They conduct research aimed at preserving the environment and animal and plant species, work to reclaim land damaged my mining or deforestation, and more.
"These scholarships help future generations of natural resource professionals to achieve their goals," said Wildlife Technology Program Coordinator Keely Roen. "Our Wildlife Technology students are hard-working individuals who are dedicated to the conservation of our environment. We are honored that members of the PWHU, who also have the same passion, see value in supporting the work of our students."
PWHU is a non-profit, volunteer organization based in DuBois. It is made up of local outdoors enthusiasts, environmentalists, and sportsmen and sportswomen. According to PWHU members, the organization was created in 1985 with the sole purpose of improving and creating wildlife habitat. It creates environmental awareness through education and club-sponsored projects, working to help sustain all forms of wildlife.
Gifts to scholarships will advance "A Greater Penn State for 21st Century Excellence," a focused campaign that seeks to elevate Penn State's position as a leading public university in a world defined by rapid change and global connections. With the support of alumni and friends, "A Greater Penn State" seeks to fulfill the three key imperatives of a 21st-century public university: keeping the doors to higher education open to hardworking students regardless of financial well-being; creating transformative experiences that go beyond the classroom; and impacting the world by fueling discovery, innovation and entrepreneurship. To learn more about "A Greater Penn State for 21st Century Excellence," visit greaterpennstate.psu.edu.