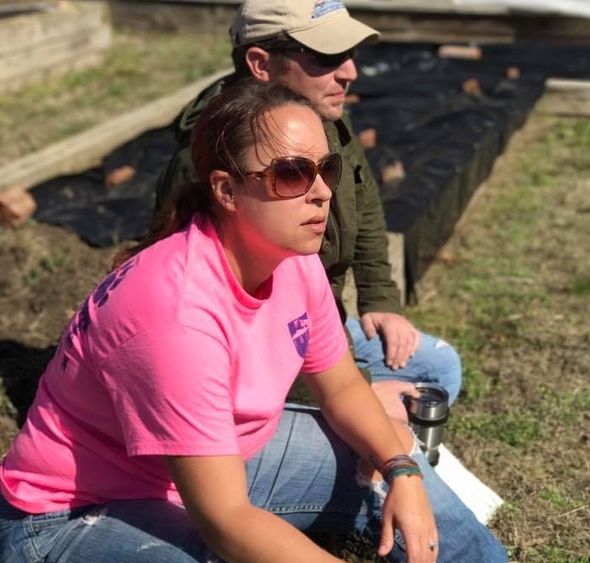 DUBOIS, Pa. — Lecturer of Human Development and Family Studies Marly Doty has been named the DuBois Educational Foundation (DEF) Educator of the Year at Penn State DuBois.
The award is assigned annually by the DEF to recognize outstanding teaching. All nominees must be full-time faculty members with at least one year of prior service at Penn State DuBois. Nominations are evaluated on the nominee's classroom performance, interactions with the students, their leadership and professionalism, and their involvement outside of the classroom with the students, campus and, community.
"In the classroom, Marly provides a positive and active atmosphere with lectures that are interwoven with life experiences and current world events to bring out thought-provoking conversation from everyone," said DEF President Craig Ball. "She also connects with her students well, and goes above and beyond to create that safe environment where students can be themselves."
One of Doty's student nominators said, "She genuinely cares and wants to know who we are as people."
Another nominator noted, "She connects to her students well and keeps up with how they are doing in life."
Doty is a first-generation college student with life-long aspirations to become an educator. She explained, "I've wanted to be a teacher since I was a child and played school with one of my sisters during our summer breaks. I taught as an adjunct while in Student Affairs for four years before beginning to teach full-time."
Doty worked as student affairs coordinator beginning in 2007, and was promoted to assistant director of Student Affairs before moving to full-time faculty in 2017. She is also the first-year seminar coordinator for the campus. She is the adviser for the Service Above Self Club, was a part of the initiative to integrate community service into new student orientation, began the first common read program, and helped develop one of the first parent orientations at a commuter campus at Penn State.
Upon receiving the Educator of the Year Award, Doty said, "I've been overcome with gratitude for the students and their generous sentiments. It has been my honor to work with some of the most resilient students and servant student leaders at Penn State. Reflecting on some of the great educators and supporters in my own life, I'd like to say thank you. Thank you for pushing me to grow and encouraging me to take on new challenges. I have been fortunate to be surrounded by all of you. Education is integral to our growth as humans."
Additionally, Doty organizes Alternative Spring Break trips at Penn State DuBois each year, having given dozens of Penn State DuBois students the opportunity to serve others in communities all around the country, from Washington, D.C., to the Navajo Nation in Arizona, to New Orleans, and more. Since 2008, Doty has organized each of these trips and teaches a corresponding course on campus in which students learn about societal issues, what assistive programs and services currently look like, and what individuals can do to help others in need.
View the official awards announcement video featuring Doty, which is displayed on the Penn State DuBois virtual spring 2020 commencement page.