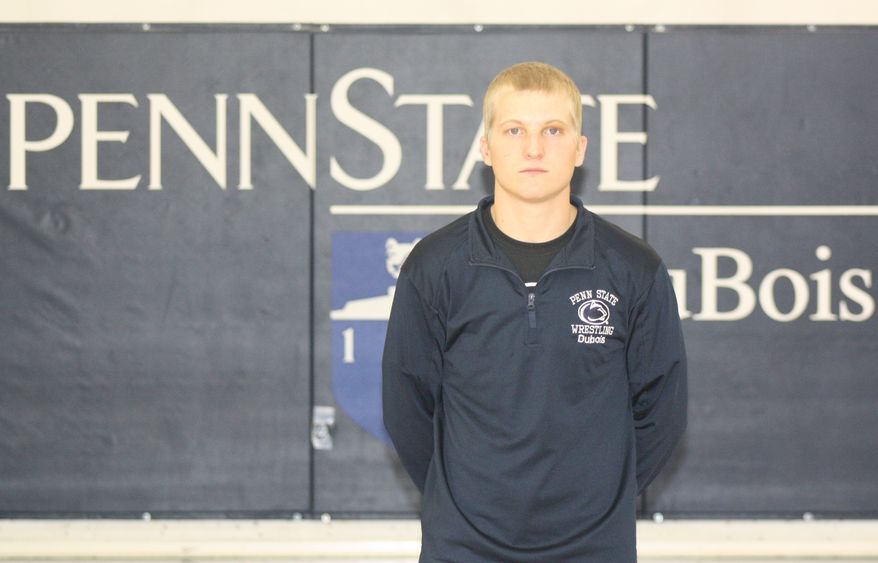 Brett Himes, Ty Haines, Logan Shirey, and Dennis Lumadue all came home with something extra in their luggage from the 2015 National Collegiate Wrestling (NCWA) National Wrestling Championships in Allen, Texas on Sunday. All four wrestlers earned NCWA All-American honors for their work in Texas; Shirey placed sixth, Haines seventh, Himes and Lumadue placed eighth to bring home the hardware awarded to the top eight finishers in each weight class.
These four were part of the 12 wrestlers who qualified for the national champions led by coaches David Hoare and Joe Shields. The team finished the competition in 11th place with 47 points. The team title was won by Liberty University 194 points, second Middle Tennessee 127.5 and third Rochester College 120.5 points.
Coach Hoare stated, "Our guys competed very hard and we outworked a lot of our competition. We won several matches on conditioning and heart, Brett and Ty really stepped up their wrestling and performed their best on the weekend. Logan injured his back in the quarterfinals and wasn't as effective after the injury, he showed a lot of guts though. Dennis "Bub" powered his way through the wrestle-backs with four pins and earned his AA honors the hard way".
Coach Hoare also commented, "I am proud of all the wrestlers; these guys represented themselves and the campus in a way DuBois would be proud of. We (Coach Shields) had a great season with this team and look forward to next year coming back to attain bigger and better things".
Athletic Director Ken Nellis commented, "I am happy for the team to have such a good showing. They are all good students, respectable young men, and represent what athletics on this level are all about. They have been good teammates and help each other on and off the mat. Their success is well deserved".