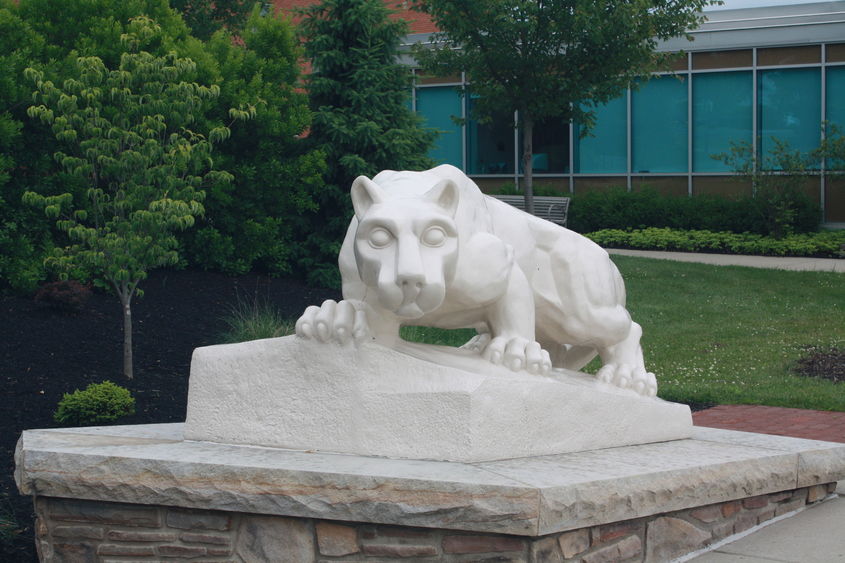 DUBOIS, Pa. — The Penn State DuBois Delta Mu Sigma Honor Society has announced award winners for the 2019-20 academic year. Though the current quarantine has called for the official awards ceremony to be cancelled, students, faculty and staff still wish to recognize those chosen to receive awards this year. Delta Mu had planned to recognize all award winners at a ceremony originally planned for April 24.
The list of this year's award winners — along with a special message from Penn State DuBois Chancellor M. Scott McBride — can be viewed, shared and downloaded here.
Delta Mu Sigma is dedicated to enriching student life at Penn State DuBois by encouraging scholarship and involvement in campus and community activities.
Awards at the Honors Convocation recognize students for a wide range of accomplishments, from academic excellence, to overcoming hardships to succeed. Members of the staff and faculty are also celebrated for their commitment to supporting students and for their service to the campus and community. The event is organized each year by members of the Delta Mu Sigma Honors Society.
Delta Mu Sigma was chartered in 1939; the sole chapter of this society is located at Penn State DuBois. Members of the society are from all colleges represented at the campus. As stated in the Delta Mu Sigma constitution, membership in the society is based upon scholastic requirements, active participation, and service to the Penn State DuBois campus and community.
Membership into Delta Mu Sigma is open to full-time and part-time Penn State DuBois students who have completed 12 or more credits. Current members select the new members based on the scholarship and service requirements set forth in the constitution. Lifetime membership is granted to those students with a cumulative GPA of 3.0 or higher and involvement in extracurricular activities both on campus and in the community.