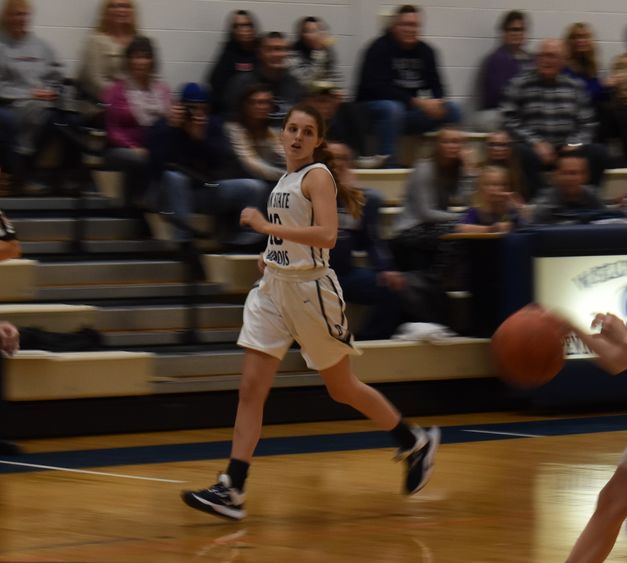 DUBOIS, Pa. — The Penn State DuBois women's basketball team went on a two-game conference road trip this past weekend. On Friday night, Jan. 24, DuBois traveled to Penn State Scranton before heading to Penn State Wilkes-Barre on Saturday afternoon.
Friday evening the Lady Lions of DuBois went on a tear to start the game. Right from the tip DuBois was in complete control of the game, and went up 28-9 to start the contest. Lexey Shick (Rimersburg, Pennsylvania) started the run for DuBois going 4-4 from the field in the first quarter, finishing the first with 10 points. Shooting 52% from the field, and 44% from beyond the arc, DuBois kept pushing until the final whistle blew, and won the game in dominating fashion, 86-60.
Leah Lindemuth led all scorers with 22 points off of 10-12 from the field and 2-2 from the free throw line. Shick ended the game with 12 points, Malliah Schreck (Emlenton, Pennsylvania) ended the night with 14 points, 11 rebounds, and Maddie Sprankle (Johnstown, Pennsylvania) ended the evening with 15 points.
Saturday's game saw the competition for DuBois a little more extreme in Wilkes-Barre. DuBois went down early, but won the second quarter by one point. DuBois went into the locker room with an 8-point deficit, and 15 turnovers. Down 11 in the fourth quarter, DuBois asserted themselves with a 20-10 quarter, but ran out of time. DuBois took the loss, even though their fight didn't go unnoticed.
Schreck posted another double-double with 16 points and 15 rebounds, and Shick added another 13 points with 3 assists.