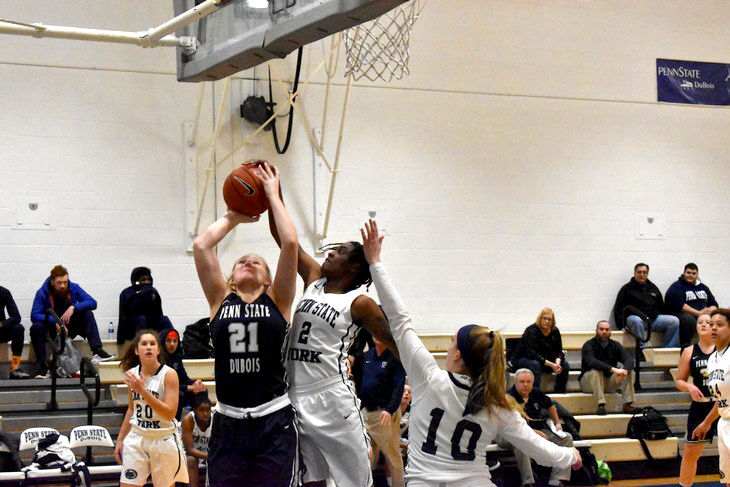 DUBOIS, Pa. — The Penn State DuBois women's basketball team hosted Penn State York on Monday night in an exciting PSUAC matchup. DuBois held a 1-point lead after the first quarter, and held tough defensively. A few quick buckets got York on top going into halftime with a 4-point lead, and ultimately leading York to a 73-69 victory.
York held the lead after three quarters, but DuBois asserted themselves in the fourth to tie the game with a last-second prayer of a 3-point shot to take the game into overtime. York held their defensive line against DuBois however, and went on to win the game.
Malliah Schreck (Emlenton, Pennsylvania) had a team high 19 points and 16 rebounds. Sydney Shaw (Warriors Mark, Pennsylvania) came one rebound shy of her double-double with 13 points, 9 rebounds. Lexey Shick (Rimersburg, Pennsylvania) added 12 points, 8 assists and 3 steals, while Cierra O'Shell (Coalport, Pennsylvania) chipped in 12 points.