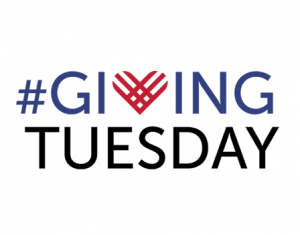 DuBOIS, Pa. – This #GivingTuesday, Penn State DuBois will celebrate giving by supporting the campus Future Fund and Honors Scholarship.
#GivingTuesday is a global day of giving that harnesses the collective power of individuals, communities and organizations to encourage philanthropy and to celebrate generosity worldwide. Following Thanksgiving and the widely recognized shopping events Black Friday and Cyber Monday, this year's #GivingTuesday will kick off at 6:55 p.m. on Monday, Dec. 2, and run through Dec. 3.
The Penn State DuBois Future Fund is unrestricted, which allows the chancellor to utilize funds to support the greatest needs of the campus. Gifts help to support emergency funding for students in crisis, student scholarships, career services and student internships, community-based research projects, lab equipment, books, student travel opportunities, student activities and cultural events, and much more.
The primary objective of the Penn State DuBois Honors Scholar program is to provide an outstanding, immersive, and rigorous intellectual experience for academically gifted undergraduate students who seek to make a positive impact on their communities and the world. All selected Honors Scholars receive a $5,000 scholarship, renewable for up to four years of undergraduate education ($20,000 total over four years of study) at Penn State DuBois.
Founded in 2012 by the 92nd Street Y – a community and cultural center in New York City − #GivingTuesday inspired millions of people to give back and support the causes they believe in. Over $300 million was raised online to benefit a tremendously broad range of organizations, and much more was given in volunteer hours, donations of food and clothing, and acts of kindness.
"We are incredibly inspired by the way the #GivingTuesday community has embraced this concept for a worldwide movement," said Henry Timms, founder of #GivingTuesday and Executive Director of 92Y. "As we prepare for December 2, we're energized and encouraged by the community's generosity. The levels of creativity, effort and the quality of the new ideas people have contributed and shared are phenomenal."
Those who are interested in joining Penn State DuBois' #GivingTuesday initiative can visit http://c-fund.us/n8h to support the Future Fund or http://c-fund.us/n8i to support the Honors Scholarship. To see all of the featured fundraising initiatives across Penn State, visit givingtuesday.psu.edu.
For more details about the #GivingTuesday movement, visit the #GivingTuesday website at www.givingtuesday.org