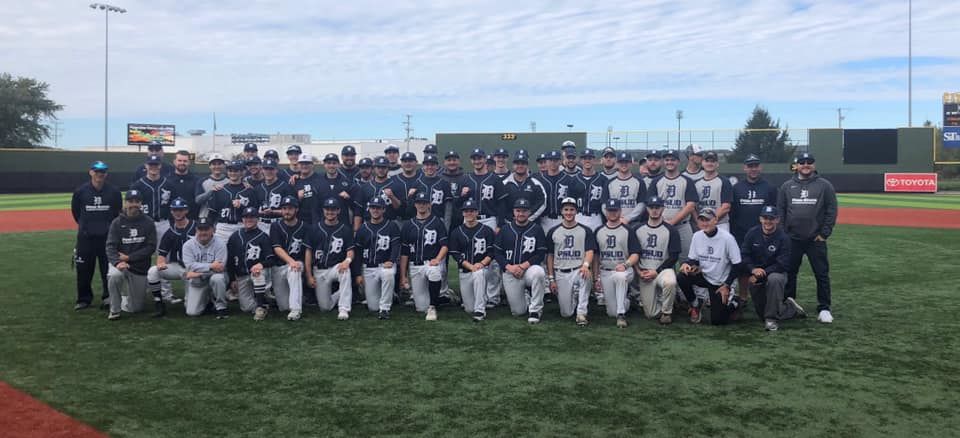 DUBOIS, Pa. — Penn State DuBois claimed victory in both games of a doubleheader versus Pitt Bradford on Sunday, Sept. 29, to finish a perfect 6-0 during the fall season.
DuBois took game one by a score of 7-6. Dan Stauffer pitched the seventh inning to record the save.
The team found itself in an unfamiliar position in game two — down 12-3 after four innings. Despite the deficit, Penn State DuBois never quit.
A huge fifth inning comeback saw the offense bat through the order twice, getting 11 consecutive hits, and putting up 14 runs to jump on top 17-12. The rally was capped off by a three-run home run off the bat of Jon Thomas.
Pitt threatened in the seventh inning, scoring a run and getting the bases loaded, but Braiden Blair got the final two outs with a strikeout and then a pop up to end it for the 17-13 victory.
The Alumni Game is set for Saturday Oct. 5, at Showers Field with the USCAA National Championship Ring Ceremony to be held prior to the start at 11:30 a.m., celebrating last season's Small College World Series victory.