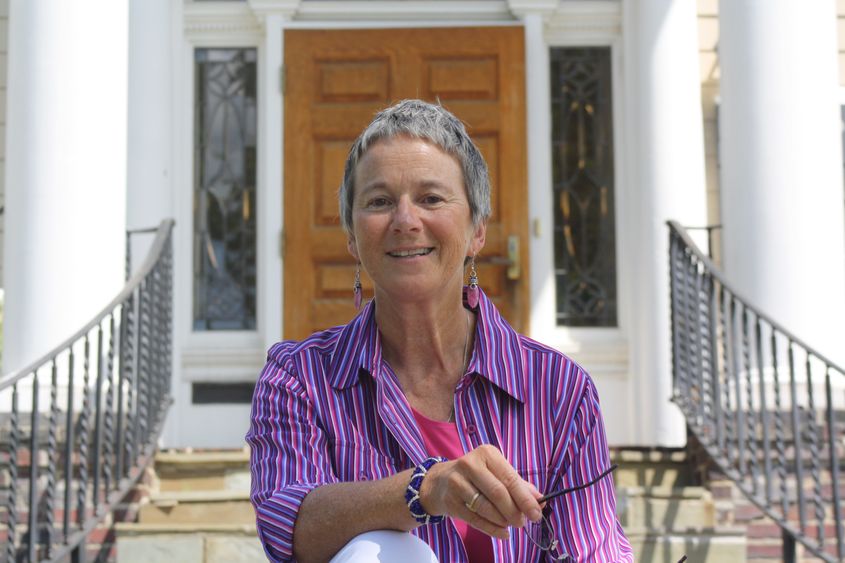 Maureen Horan, the assistant director of academic affairs and kinesiology instructor at Penn State DuBois, has just been recognized, for the second time, in the Drew University Athletic Hall of Fame. Horan previously coached field hockey at Drew in Madison, N.J. Her winning team from 1983 was inducted into Drew's Athletics Hall of Fame as a Team of Distinction during a ceremony Oct. 4.
Horan, who was individually inducted into the Drew Hall of Fame in 2010 for her accomplishments as a coach, spoke at the team's induction.
"It truly was an honor to have the 1983 Team recognized as a Team of Distinction," Horan said. "When I was hired at Drew University in 1980, fresh out of a graduate school, I was told the field hockey team had very few wins and may be dropped from athletics. The women that came to Drew University as my first recruiting classes were such hardworking and dedicated student athletes, it only took three years to break on to the national scene and to come up with 19 wins and several championships including a National Collegiate Athletic Association bid."
According to representatives at Drew University, the Athletic Hall of Fame recognizes and honors individuals and teams who have made outstanding contributions to Drew athletics and who have brought distinction to Drew University and its athletic programs. Located in the Simon Athletic Forum, the Hall of Fame commemorates the accomplishments and contributions of inductees.
The 1983 Drew Rangers Field Hockey Team hit the national scene by winning a program record 19 games and qualifying for the the program's first NCAA tournament at the No. 3 seed. The team was eventually knocked out of the tournament in the quarterfinals by Franklin and Marshall, but had set the bar for field hockey at Drew.
For Horan, returning to Drew for the induction ceremony brought back a lot of fond memories and created some new ones. She said, "At the induction ceremony, 30 years later, the large group of honored players could remember so many of the life lessons that they and I will cherish for a lifetime. They even passed out booklets of my inspirational sayings in the form of letters that I would tack on their lockers during the season. It is hard to put into words the impact that being a part of that team has had on them for all these years and how many of our winning traditions they have passed on to their children. It truly is incredible. I was so deeply touched."
Horan spent 23 years at Drew before coming to Penn State DuBois. She began teaching at Drew in 1980, and would go on to become a tenured associate professor, department chair of health and physical education and a record-setting coach at the New Jersey school.
As coach of the field hockey team, Horan compiled a 169-95 record, making her the all-time leader in wins. From 1985 to 1990, her teams had six straight Middle Atlantic Conference (MAC) playoff appearances and were MAC champs in 1983 and 1985. Her teams qualified for the NCAA Division III Tournament three times (1983, 1985 and 1986) including a national semifinal appearance in 1985. Her 2000, 2001 and 2002 teams were Freedom Conference champions, and she was Freedom Conference Coach of the Year in 2000 and 2002, the same year she led the team on a successful preseason playing tour of Europe.