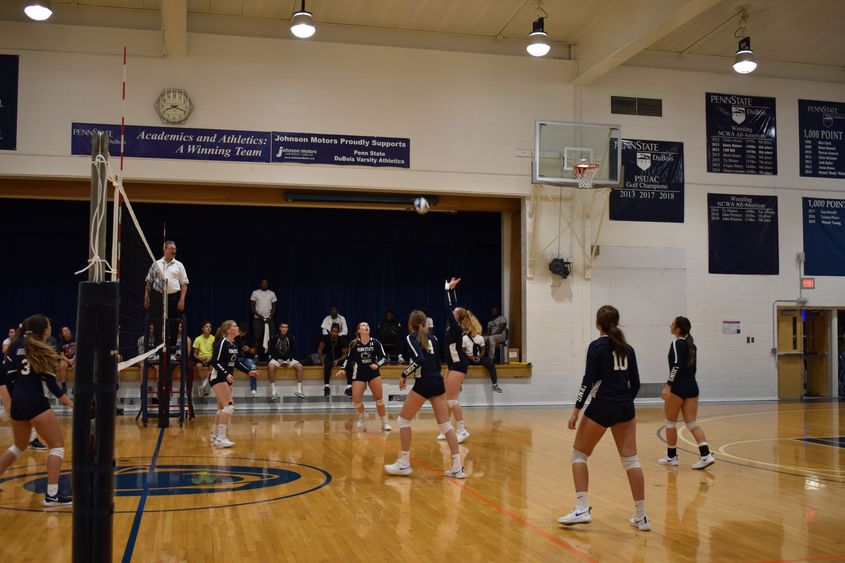 DUBOIS, Pa. — The Penn State DuBois volleyball team suffered a tough home loss to Penn State Greater Allegheny on the evening of Sept. 18.
DuBois got started off on the right foot going up as much as 10 in the first set, but Greater Allegheny came up big to make a surprising comeback as they took the set 25-23. The second set saw DuBois struggling to find an answer as they had a hard time getting any offense going. Greater Allegheny would win the second set as well, 25-15.
Finally, in the third set DuBois found their spark. With 11 kills, DuBois found themselves up 22-15. Greater Allegheny would make another run to come back and tie the set, but DuBois would hold on to the win the third set, 27-25.
The fourth set was another well-fought match, but Greater Allegheny would keep the edge most of the set. DuBois never quit, but couldn't make enough of a comeback. DuBois would lose the set, and match, 25-17.
Allison Easton led the way for DuBois with 16 kills on the night, including 6 blocks. Skylar Ceprish added 7 kills, while Jenna Hyde put up 26 assists.
DuBois will host Penn State Shenango on Saturday, Sept. 21, at 1 p.m.