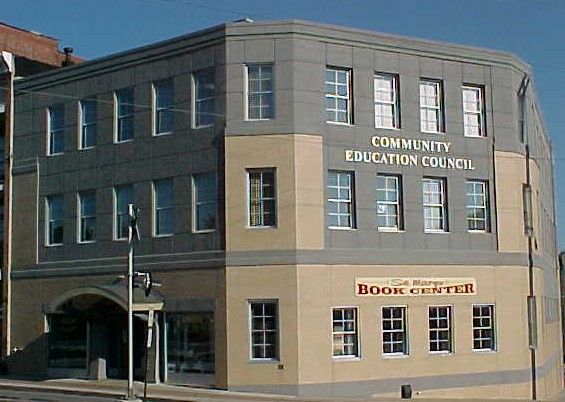 DuBOIS, Pa. — Penn State DuBois Continuing and Community Education is offering technical workshops and supervision courses this fall at the Community Education Center, located at 4 Erie Ave. in St. Marys. These programs aid those employed in the manufacturing industry, as well as other businesses that need important and up-to-date training for their supervisors.
The Production Part Approval Process (PPAP) is a class designed to provide an in-depth view of the AIAG Production Part Approval Process (PPAP) 4th Edition. Students will discuss the different topics of a PPAP, such as: significant production run, PPAP requirements, customer notification, submission requirements, and part submissions status. It will be held from 8:30 a.m. to 4:30 p.m. on Friday, Sept. 28.
Potential Failure Mode and Effects Analysis (PFMEA), will expose the student to the benefits of a robust FMEA process that will aid in eliminating potential failure modes early in the product/process development by emphasizing problem prevention. The course will cover concepts and techniques in development of both design and process FMEA's. It will be held from 8:30 a.m. to 4:30 p.m. on Wednesday, Oct. 19.
Advanced Blueprint Reading is designed to give students a better understanding of how to interpret blueprints and what is required to meet these specifications. It will cover items such as: international drawing methods, section views for specific details, basic blueprint review, review of tolerance limits, powdered metal materials callouts and surface finish. In addition, this course will review basic statistics for capability requirements. It will be held from 8:30 a.m. to 5 p.m. on a date to be determined in November.
The Supervision Series of classes are designed for first-level supervisors, managers new to supervising others, individual contributors likely to move into supervision, or experienced managers who would like a refresher. The classes offered this fall are three new topics from the Penn State updated Supervision Series and reflect current challenges faced by managers in the workplace.
Coaching Across the Generations is designed to increase awareness of how people from different generation groups differ in key values and preferences. Students will learn how to adapt their coaching practices to reach individuals in each generation. It is scheduled for 4:30 to 7 p.m. on Thursday, Sept. 27.
E-Leadership is designed to help students develop sound practices for leading employees whose primary interaction with the leader is electronic. It will be held from 4:30 to 7 p.m. on Thursday, Oct. 25.
Employee Engagement is designed to increase the understanding of the benefits of a highly engaged workforce, the factors that contribute to engagement, and how leaders can support employee engagement. It is scheduled for 4:30 to 7 p.m. on Thursday, Nov. 8.
To register for courses online, visit www.dubois.psu.edu and click on "Outreach" and the course title listed. Or call 814-375-4715 for more information.