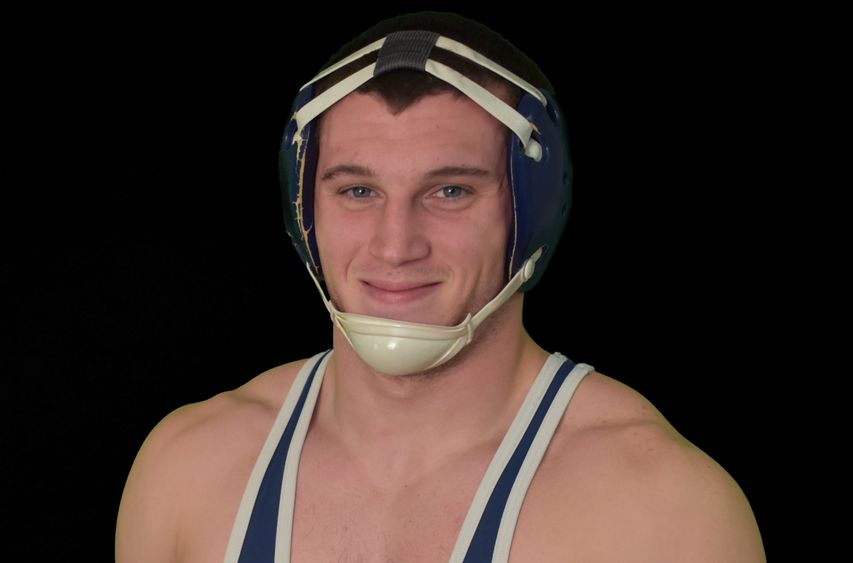 DUBOIS, Pa. — Penn State DuBois wrestler John Prentice brought home All-American Honors following the National Collegiate Wrestling Association (NCWA) National Championships in Allen, Texas. He and teammate Bryce Hanley both wrestled in the championship. Prentice is a senior making his fourth trip to the National Championships, Hanly, a junior, made his third trip to Texas.
Prentice (174 lbs.) won his first three bouts by decision, 10-3 over Austin Laser of Winona State, 4-1 over Stetson Potrykus of the University of Wisconsin WC, and 2-0 over Dan Henson of Apprentice. In the semi-finals he squared off with the No. 1 seed, Noah Curreri of Queens College, where he lost a close 3-1 decision. After the tough loss Prentice lost to Jacob Berry 3-1 in OT; Berry wrestles for Springfield Tech. In his last match for fifth place, Prentice received a Medical Forfeit win over Edward Maisey of BYU. Prentice completed a great season, placing 5th at the National Championships for the second time. Prentice also placed fifth at 165 lbs. in 2016.
Bryce Hanley (235 lbs.) dropped from 285 lbs. to 235 lbs. this season, where he was better suited with his speed and athletic ability.
Bryce lost his first match in the last 15 seconds, 9-5 to Oliver Feagin of Rensselaer Polytechnic. In the consolation matches, he defeated Tiel Bowers of Cal-State Northridge by Fall in the third period. His final match was a loss to David Smith of Liberty University, 3-1.
The NCWA Team Championship was claimed by Liberty University by the slimmest margin, .5 point. Liberty scored 157 points to Apprentice, 156.5. Liberty's only championship qualifier, Austin Amos, rallied with a penalty point and a reversal in the final period of the 235 final for a critical 4-3 win over Stevan Webb of UConn. Webb's loss was his third career runner-up finish in the 235 finals.
Penn State Fayette was able to celebrate a National Champion at 285 lbs. in Nate Spinetti. Spinetti claimed the title with a 4-2 over Dylan Stadel of Utah State.