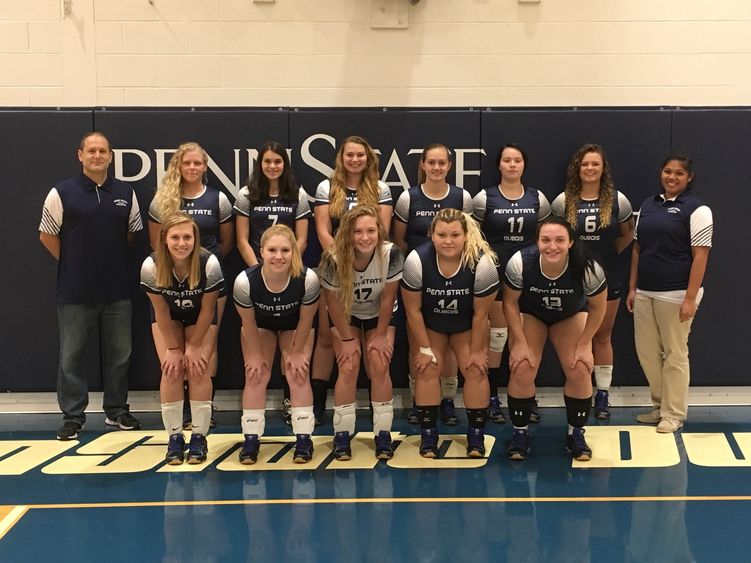 DUBOIS, Pa. — The Penn State DuBois Volleyball Team claimed some top awards while closing out a successful 20-6 season. Head Coach Dave Alberts was named Penn State University Athletic Conference (PSUAC) Coach of the Year. Player Keara Shefler was also named Newcomer of the Year in the conference, also earning First Team All-Conference honors.
Additionally, Second Team All-Conference Honors went to Melody Young and Grace Earle. Alyssa Simbeck received All-Conference Honorable Mention.
The team advanced to the semi-finals in the PSUAC playoffs this season for the first time in eight years.
They entered as the 4th seed and faced the 5th seed Beaver on Friday, Oct. 27. Beaver took the first set 25-21 and the second set 25-13.
Alberts said, "I knew we had the fight in us but we needed to clean up our errors and play more consistent. I reminded the team that we had won a majority of our matches 3-0 and that we were going to go out there and win the next 3 straight. They played with so much heart and pulled it off. It was one of the greatest volleyball moments I have ever been a part of."
DuBois won the third set 25-20, and won a very close fourth set 27-25. The final set was back and forth until the end when DuBois took the match 15-11. The win advanced DuBois to the semifinals on Saturday versus Penn State Brandywine, the number one seed and only undefeated team in the conference. The DuBois Lady Lions lost the first set 25-16 but fought back hard in the second. The set went down to the wire but Brandywine pulled it out 29-27. The third set was a close one as well, but Brandywine pulled it out 25-21 and won the match.