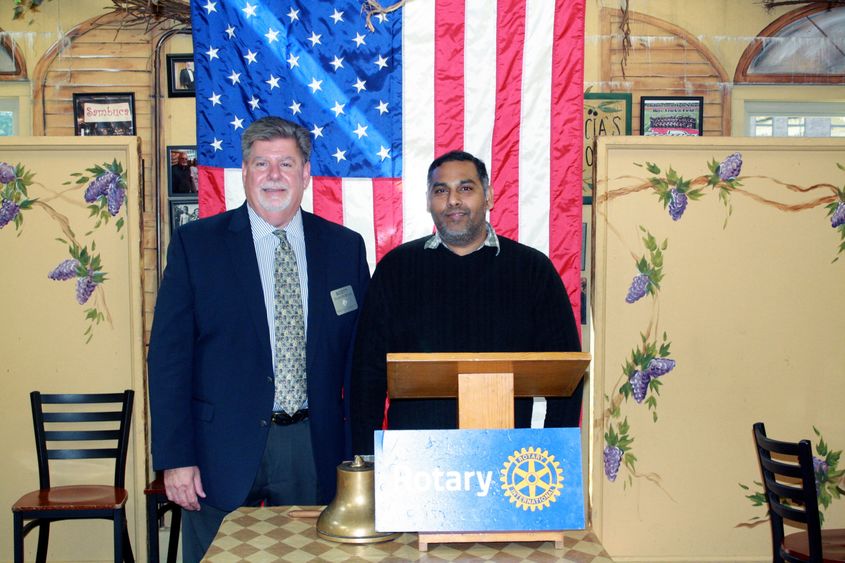 DUBOIS, Pa. — In a continuing effort to strengthen community relationships, Penn State DuBois Chancellor M. Scott McBride, as well as Assistant Professor of Engineering Ram Rajagopalan, made presentations to the Rotary Club of DuBois at the group's meeting on Tuesday, Oct. 17.
"Often, we become so immersed in our own work that we forget to keep our neighbors and community partners informed of what we're doing, and what we could offer them," McBride said. "Visits like this help to keep our partners up to speed on our work, and on ways we might be able to collaborate to strengthen our community."
McBride spoke of the campus' role in the community as an educational and cultural resource, inviting community leaders at the meeting to take advantage of things like public programming offered there.
Rajagopalan spoke specifically about engineering programs offered at the campus, explaining that both two- and four-year degree programs are available. He noted that the programs afford students a wide variety of opportunities to participate in research with faculty members. The bachelor's degree has a heavy focus on the powder-metal industry, which is a field with a high demand for trained employees. For this reason, 100 percent of the students graduating from the program are hired into a position, often even before they graduate.