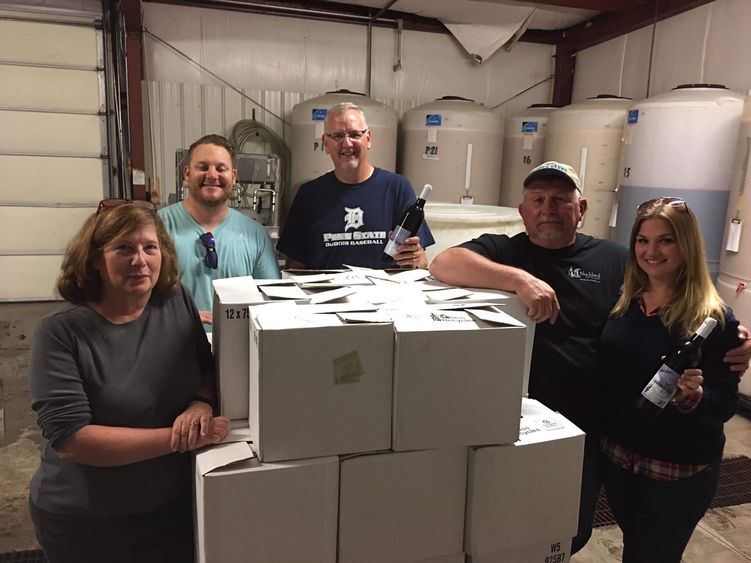 Assistant coach of the Penn State DuBois baseball team, Mike Nesbit, has found an all new way to support his team, as well as all campus athletes. Nesbit has just finished bottling his own wine at Starr Hill Winery, in Curwensville. He and his wife, Becky, with a winning bid of around $500, won the opportunity to do so in the Lion Wine and Cheese Fundraising Auction for campus athletics in April.
Nesbit was joined in the bottling process by fellow assistant baseball coach Jeff Gasbarre, as well as friends Jen Young, and Terri and Chip Mathews. The sweet wine, a combination of raspberry and grape, has been named "DuBois Double Play".
"Even if I wasn't involved in the baseball program, I would want to support the campus," Nesbit said. "This is a really unique way to support Penn State, and I can't thank Starr Hill Winery enough for a really fun experience."
Starr Hill Winery continues to support Penn State DuBois by donating a dollar from the sale of each bottle of DuBois Double Play to campus athletic programs.