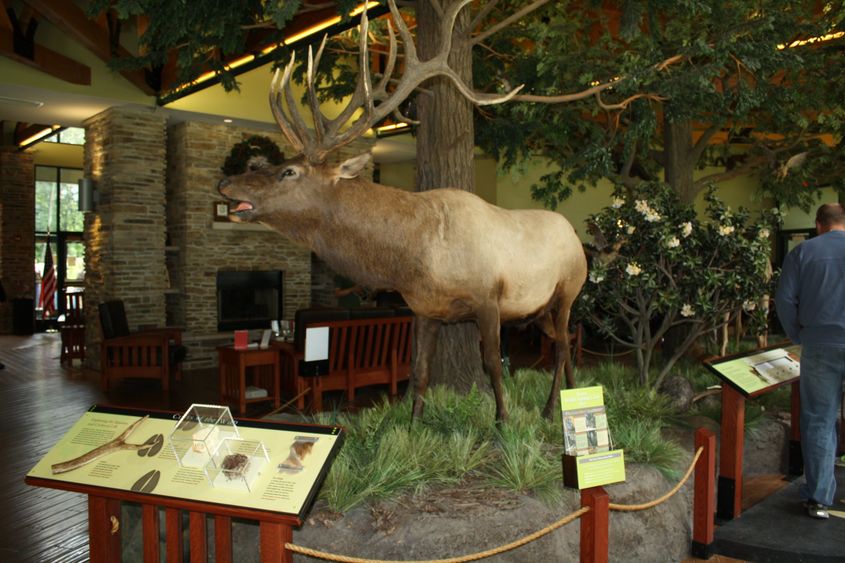 DUBOIS, Pa. — The Penn State DuBois Alumni Society will host "A Night in the Wilds" from 5:30 p.m. until 7:30 p.m. on Wednesday, Sept. 27, at the Elk Country Visitor Center in Benezette, Pennsylvania. All members of the public are invited to attend and take the opportunity to become familiar with what the center has to offer.
A premier location for seeing and experiencing the area's elk herd in a natural setting, the Elk County Visitor Center will offer participants at this event the chance to explore nature trails, view elk, take in exhibits and watch a 4D theater program on Pennsylvania's elk herd. A presentation on the center will be offered by Rawley Cogan '79 '91g, the president and CEO of the Keystone Elk Country Alliance and recipient of the Penn State DuBois Alumni Society Outstanding Alumnus Award. A buffet dinner will also be catered by the Benezette Hotel, and the gift shop will be open for shopping.
The cost for this event is $20 per person, including food, drink and all activities. Proceeds benefit the Penn State DuBois Alumni Society Scholarship Fund. For details, or to RSVP, contact Julie Frank at Alumni Relations at 814-375-4775 or [email protected].