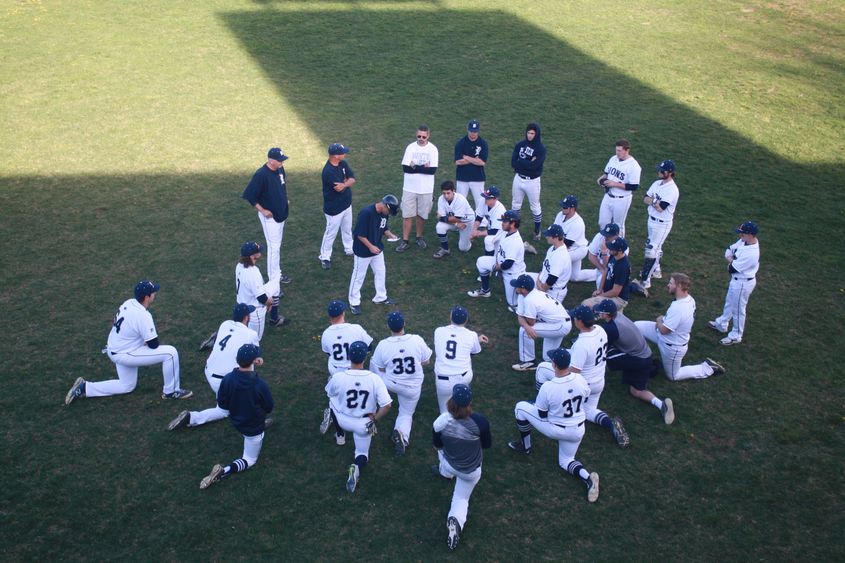 DUBOIS, Pa. — The United States Collegiate Athletic Association recently announced its 2018 and 2019 baseball and softball national championships will be held in DuBois. The USCAA Small College World Series will be hosted by the USCAA national office in conjunction with the city of DuBois and Penn State DuBois.
Combining the baseball and softball championships is groundbreaking for the USCAA — 2018 will mark the first time in the association's history of bringing the two together. In addition to the championships, there will be a banquet for all participating teams, a skills competition, and more to add to the week's festivities. The baseball games will be played at the newly constructed Showers Field and the softball games take place at the new softball field, which is under construction and scheduled to be completed in early 2018. Both fields feature turf that covers the entire field and provide a stadium atmosphere that will enhance the experience for the student-athletes traveling to DuBois.
"We are excited to be the new home to both the USCAA Small College Baseball and Softball World Series championships starting next May. Both Showers Field and the new softball field are state-of-the-art venues that will provide a first-class experience for the teams, players, families and fans," said DuBois City Manager Herm Supilizio. "This will be a great event economically for local businesses for that entire week including hotels, restaurants and our small businesses. DuBois has a rich history of baseball and softball and no doubt the local community is just excited as we are to be hosting these championships."
The tournaments will bring an estimated 500 student-athletes to DuBois and Clearfield County. The USCAA will be utilizing multiple hotels, restaurants, and shops throughout the nearly weeklong duration of the championships.
"The opportunity to host baseball and softball championships in one city was very attractive. Not only does it provide a more dynamic experience for student-athletes and fans, it also provides an economic opportunity for the city of DuBois, Clearfield County, and the surrounding area to benefit from our new championship format," said USCAA Executive Director Matthew Simms. "The city of DuBois' baseball and softball facilities are exciting venues for our national championships. We look forward to continuing the tradition of the USCAA Small College World Series and are excited to begin preparation for the upcoming championships."
DuBois is located in north-central Pennsylvania, close to the beautiful Moshannon State Forest and the famous Punxsutawney Phil, where the annual Groundhog Day event takes place. Dating back to 1886, Groundhog Day attracts more than 20,000 people to Punxsutawney and is a national phenomenon.
The United States Collegiate Athletic Association is a national organization dedicated to providing opportunities for small colleges to compete against like institutions for national-championships and student athlete recognition. The 84-member organization is headquartered in Norfolk, Virginia, and has been in existence since 2001.