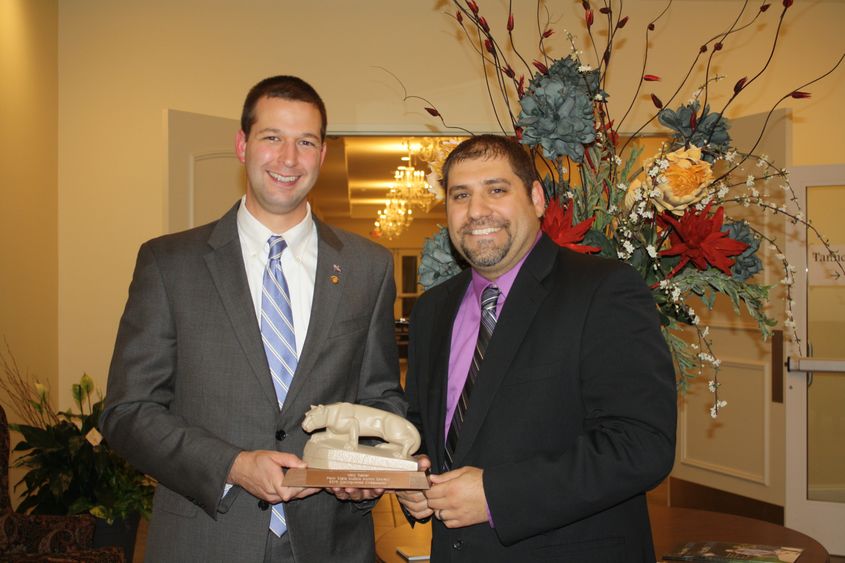 State Representative Matt Gabler is slated to speak at commencement ceremonies at Penn State DuBois, planned for 7 p.m. Friday, May 5, in the campus gymnasium.
First elected in 2008, Gabler is currently serving his fifth term as the representative in the 75th Legislative District in the Pennsylvania House of Representatives. For the 2017-18 session, he is a member of the following four committees: Environmental Resources and Energy, Finance, Rules, and State Government. He has also been appointed to serve as deputy chairman of the House Republican Policy Committee.
Gabler was born and raised in DuBois and is a lifelong resident of Pennsylvania. He graduated as valedictorian from DuBois Central Catholic High School, and served as student council president. He attended Bucknell University in Lewisburg on a four-year Army R.O.T.C. scholarship, and earned his bachelor of arts degree in political science in 2006 with a minor in physics.
Upon graduation, Gabler's commitment to serving others continued through his commissioning as a 2nd Lt. in the U.S. Army Reserve. He served as commander of the Headquarters and Headquarters Detachment, 424th Multifunctional Medical Battalion before becoming a medical logistics officer with the Headquarters, 28th Infantry Division, Pennsylvania Army National Guard. He currently holds the rank of captain.
Gabler is a former research analyst in the Pennsylvania House of Representatives. His decision to run for office came from a desire to effect real change as an elected leader. He, his wife, Lisa, and daughter, Caroline, reside in Clearfield County. He received the Penn State DuBois Alumni Society's Distinguished Ambassador Award in 2015 for his support of the campus and its mission.
The 75th District consists of all of Elk County, as well as, in Clearfield County, the City of DuBois; the townships of Bloom, Bradford, Brady, Covington, Girard, Goshen, Graham, Huston, Karthaus, Lawrence (the Plymptonville precinct), Pine, Sandy and Union; and the borough of Falls Creek.