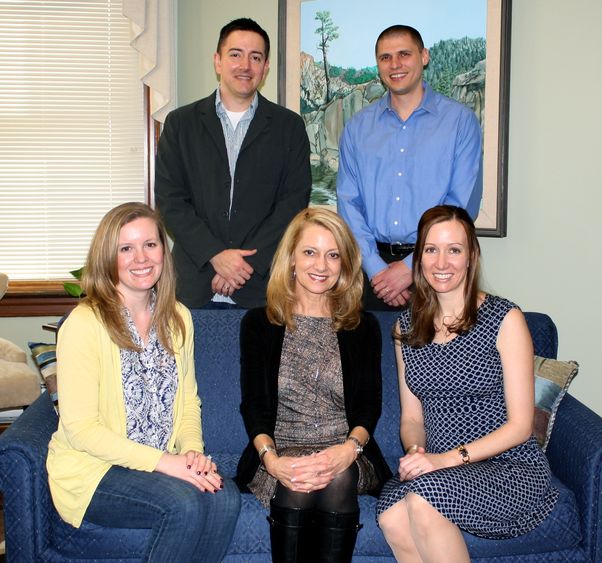 With a $100,000 gift, the Fairman Family Foundation of DuBois has established a new scholarship at Penn State DuBois. The Fairman Family Trustee Scholarship will help to make higher education accessible and more affordable to individuals in the region looking to prepare for a rewarding career.
Consideration for this scholarship shall be given to undergraduate students enrolled or planning to enroll at Penn State DuBois who have a demonstrated financial need for funds to meet their necessary college expenses.
"Support from donors like the Fairman family not only provides financial assistance for students, but also sends a message to students that there is faith in their abilities and they can achieve their dreams of a higher education," said Penn State DuBois Director of Development Jean Wolf. "We're thankful for these donors and their investment in students at Penn State DuBois."
Members of the Fairman family are not strangers to philanthropy, or to offering support to the campus. The family funded the renovation of a house on campus, once belonging to the DuBois family, which is now used to house campus development, alumni relations and communications offices. The building, now known as the Alan Fairman House, is named in honor of Joyce Fairman's late husband. The Fairman's have also sponsored the BEST Robotics competition for middle and high school students held on campus each fall, in addition to various other Penn State DuBois initiatives.
"Toward the end of Alan Fairman's battle with kidney cancer, he decided to give back to the communities he loved by creating the Fairman Family Foundation," explained Joyce Fairman. "My son Derek Fairman, my daughter Lisa Fairman Pfingstler, and I are being stewards in sharing the foundation's mission of supporting events and institutions that promote the physical and mental health of young people in our local communities. We feel we can have the biggest impact on the future of our area by investing in educating our youth. We honor Alan's vision by making a difference in someone's life.
"We truly believe in this institution and in particular, the DuBois campus. We will continue to support its mission and the students who attend there to learn, grow and serve together. Maybe someday, they will also give back in a meaningful way as valued members of the Penn State family."
Each year, more than $400,000 in scholarship dollars is awarded to Penn State DuBois students through over 50 individual scholarship funds. The scholarships established through the generosity of donors, with the assistance of the campus' Office of Development, help to assure an affordable and accessible education remains in reach for area students.
Gifts from Penn State's alumni and friends have been essential to the success of the University's historic land-grant mission to serve the public good. To fulfill that mission for a new era of rapid change and global connections, the University has begun A Greater Penn State for 21st Century Excellence, a fast-paced campaign focused on the three key imperatives of a public university. Private support will keep the door to higher education open and enable students to graduate on time and on track to success; create transformative experiences on Penn State campuses and around the globe that tap the full potential of Penn Staters to make a difference; and impact the world through discovery, innovation, and entrepreneurship. To learn more, visit www.giveto.psu.edu.