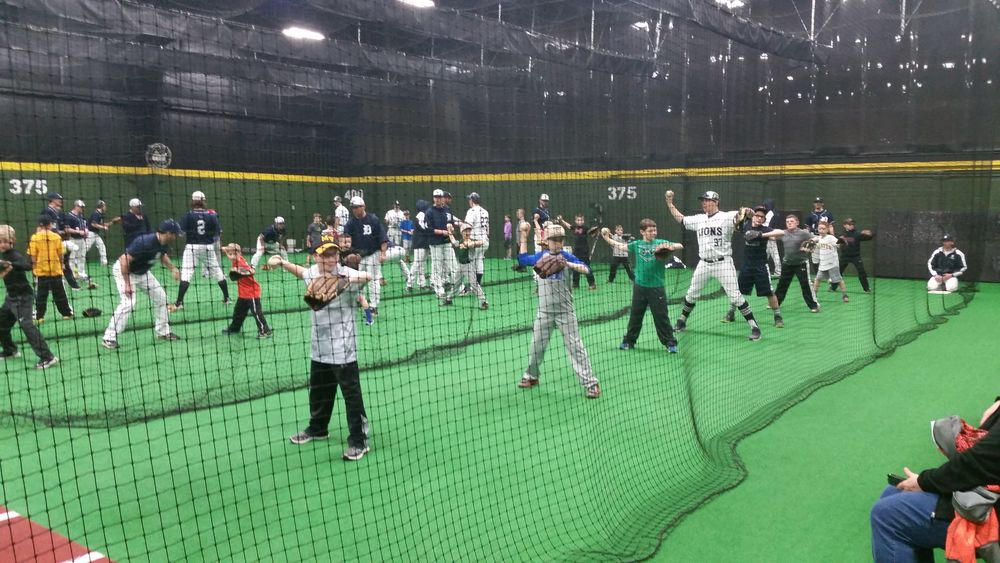 DUBOIS, Pa. — More than 70 area youngsters took part in youth baseball clinics this weekend, hosted by Penn State DuBois baseball players and coaches. The clinics were held at the Baseball Bank, an independent indoor training facility in DuBois, on Sunday. Clinics focused on hitting, pitching, and defense, and were tailored to specific age groups.
"This community was amazingly supportive of our program during our first season last year," said head coach Tom Calliari. "These clinics are one way we can give back to our community, offering quality instruction to young players, and providing encouragement for local kids to get involved, or stay involved, in healthy, rewarding activities."
Three coaches and 24 players from Penn State DuBois staffed the clinics. They are also preparing to take the field as they travel to Myrtle Beach, South Carolina, for spring training at the Ripken Experience training facility in March.
The DuBois Lions open their season at 2 p.m. on Saturday, April 1, on the road at New Kensington.
For all the all the latest Penn State DuBois Athletics news and results, visit http://psuduboisathletics.com