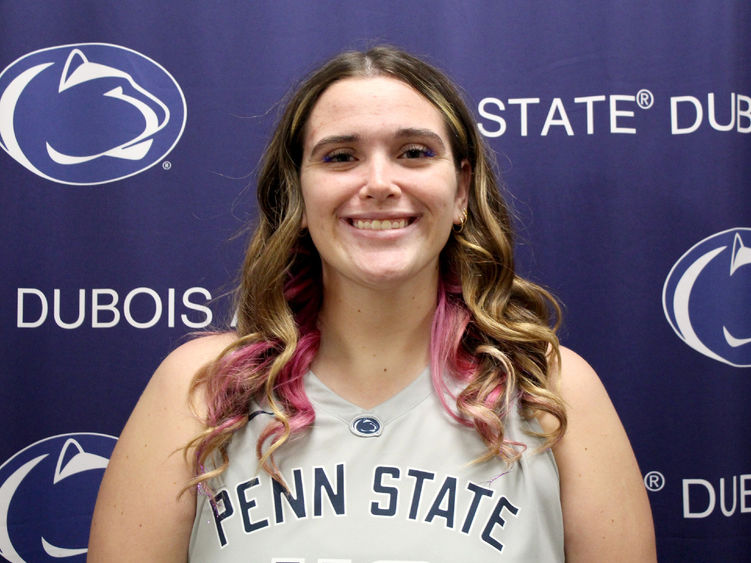 DuBOIS, Pa. — After a stellar performance in the opening game of the season, Penn State DuBois women's basketball player Natalie Bowser has been named the United State Collegiate Athletic Association (USCAA) women's basketball player of the week.
Bowser, a freshman from Knox, Pennsylvania, played in her first collegiate game on Nov. 4 against Villa Maria College. She finished the game with a triple-double, scoring a game high 31 points, pulling in 14 rebounds and blocked 11 shots. She also had two steals and dished out an assist in 33 minutes of gametime. The 31 points and 11 blocks broke the previous school records in both categories.
Bowser's effort in the game was one of the driving forces behind the Lady Lions' 63-59 overtime win against Villa Maria.
The full release from the USCAA is available on their website.
Penn State DuBois will return to action this weekend when they host Penn State York on Friday, Nov. 17, at 6 p.m. and the team will also host Penn State Mont Alto on Saturday, Nov. 18, at 1 p.m.
For complete athletic schedules visit the Penn State DuBois athletic website at psuduboisathletics.com.