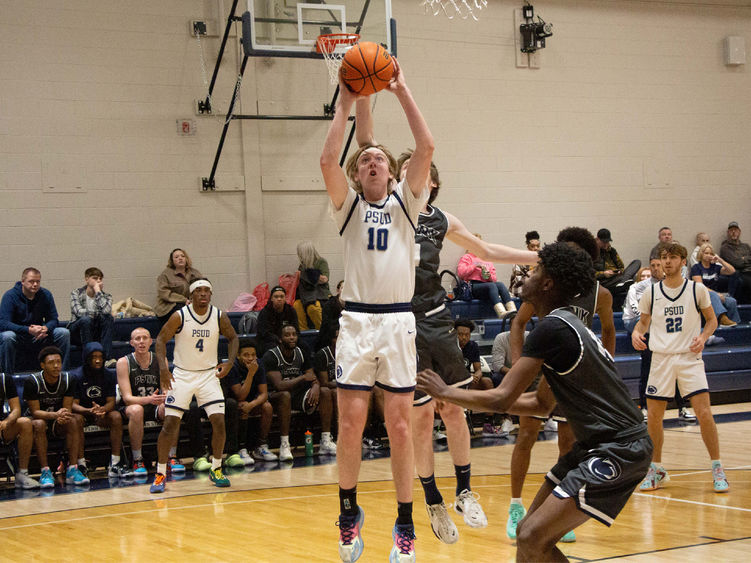 DuBOIS, Pa. — Both the men's and women's basketball teams at Penn State DuBois are looking to start off a new week by getting back on the winning track. After losses for both the Nittany Lions and Lady Lions in their only games last week, this week brings new opportunities to find wins on the hardwood.
Traveling to Penn State Shenango on Jan. 24 proved to be a tough test for both teams. Leading off with the women's contest, Penn State DuBois only found the bottom of the net on five shots in the first quarter and found themselves down 10 when the horn sounded to end the first quarter. Shenango's defense proved to be tough and tight, holding the Lady Lions to under 25% shooting for the game and forcing 21 turnovers. Combined with a consistent offensive effort for Shenango, Penn State DuBois couldn't find footing to mount a comeback, falling by a final score of 88-46. Frances Milliron and Shannon Shaw shared top scoring honors for the Lady Lions, each netting 11 points. Megan Durandetta had a strong night on the glass as she pulled in seven rebounds.
In the nightcap, Penn State DuBois men's team also had trouble taking care of the basketball against a strong defense from Penn State Shenango. The Nittany Lions only managed to shoot 37% from the field in the first half while committing 17 turnovers. Shenango combined this with a hot shooting night to go into the locker room at halftime with a 15 point lead. Despite a better shooting performance in the second half for DuBois, the Nittany Lions couldn't make enough headway into the lead and taking the loss by a score of 94-70. Beau Verdill paced the Nittany Lions with a double double, scoring 14 points and pulling in 11 rebounds. 10 of his 14 points came in the second half. Will Helton also contributed nine points, with both Grant Grimaldi and Ashton Fortson each scoring eight points in the contest.
Both teams for Penn State DuBois will return to action on Tuesday when they travel to take on Penn State Greater Allegheny for western division contests in the PSUAC. This will mark the first time DuBois and Greater Allegheny will face each other this season on both the men's and women's sides. The women's game is scheduled for 6 p.m. with the men's contest to follow at 8 p.m. The Nittany Lions and Lady Lions will then return home to the PAW Center on Saturday to host Penn State Fayette. Tip off time for the women's game is 1 p.m. and the men's game will follow at 3 p.m. Penn State DuBois will be looking to even the season series after both the Nittany Lions and Lady Lions dropped contest to Fayette earlier in the season.
For complete athletic schedules, visit the Penn State DuBois athletic website at psuduboisathletics.com.