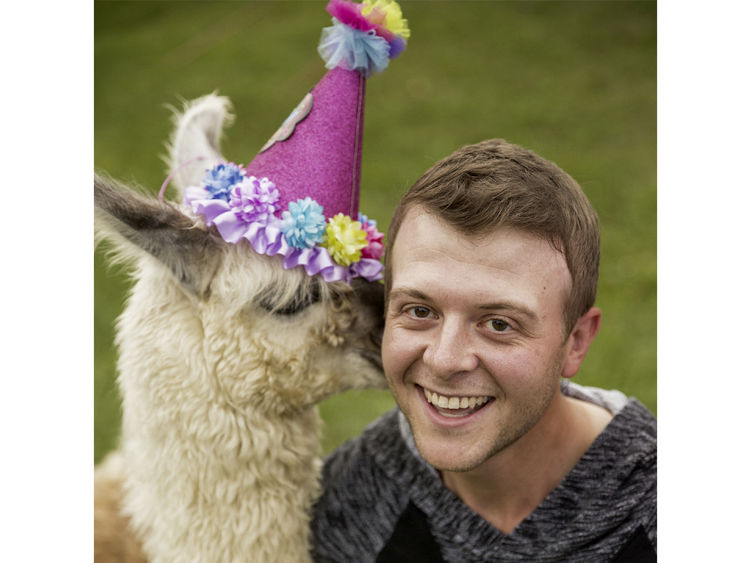 DUBOIS, Pa. — The Penn State DuBois Campus Activities Board and Office of Student Engagement are inviting students and members of the public to attend a comedic performance of nationally known comedian Derrick Knopsnyder. This free, public event is scheduled for 7 p.m. on Tuesday Jan.10, in Hiller Auditorium on Penn State DuBois' campus. 
Knopsnyder is a high-energy, quick-witted comedian who has been entertaining people his whole life. He started doing standup comedy after his first year in college and he never looked back. Since then, Derrick has become one of the fastest rising comedians in the nation.
He uses his quick-witted personality to connect with the audience, often by making them part of the show to keep the audience engaged and laughing throughout the night. Knopsnyder's performed at hundreds of colleges, clubs, and corporate events across the country and has earned some awards including "One of the Highest Rated Comedians" by Campus Activities Magazine and was a National Comedian of the Year Finalist for the Association for the Promotion of Campus Activities.  
Knopsnyder has also shared the stage with many greats such as Dave Coulier, Rob Schneider, Bill Burr, Jim Jefferies, Bo Burnham, John Mulaney, Josh Wolf and many more. This is one show you do not want to miss!
This show is recommended for those 18 years of age and older.
The program is presented by the Penn State DuBois Campus Activities Board and Office of Student Engagement as part of the Diversity, Arts, and Lecture Series. For more information, contact Brittany Stanton, assistant director of student engagement, at [email protected] or 814-375-4764.