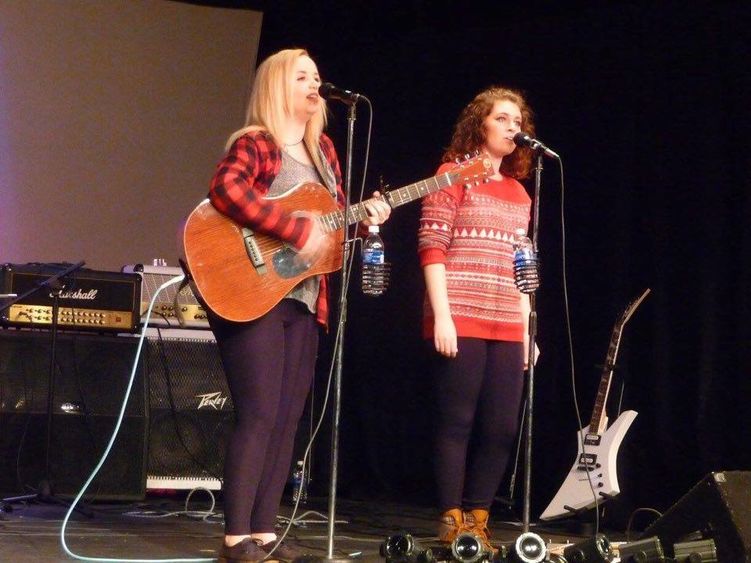 A group of young musicians rallied together For the Kids over the weekend at one local community's center for the arts. Music Fest was held at the Clearfield Arts Studio Theatre (CAST) on Saturday, November 19. The event featured popular local bands Twin Reverb and Mutual Friends, as well as other entertainers including Penn State DuBois students. It was organized by Penn State DuBois THON Committee member Alaina Shaffer.
All told, the event raised $650 that will benefit the DuBois THON Committee's total for THON 2017. Each year, Penn State's dance marathon, THON, challenges dancers to stay on their feet for 46 hours to raise money for the Four Diamonds Fund. The event's sole beneficiary, and a leader in the fight against pediatric cancer, the Four Diamonds Fund fills in the funding gaps that insurance leaves for the patients it serves, enabling families to focus on caring for their child. Because of large donors like THON, Penn State Hershey Hospital recruits world-class talent to continue innovative research, and to maintain and expand the state-of-the-art Children's Hospital.
Last year, the DuBois team raised $22,274 toward the University-wide THON total of $9,770,332. This put them at number nine on the list of Penn State Commonwealth Campus locations, the first time DuBois has ever made the top 10. Students raise funds for THON in a variety of ways. They hold dinners, Bingo fundraisers, solicit donations, and organize an annual hair auction, which allows for bids to be placed to reach a reserve for each volunteer. When that amount is reached, the volunteer agrees to cut their hair for the cause.
THON 2017 is scheduled for Feb. 17-19, at the Bryce Jordan Center at the University Park campus of Penn State.