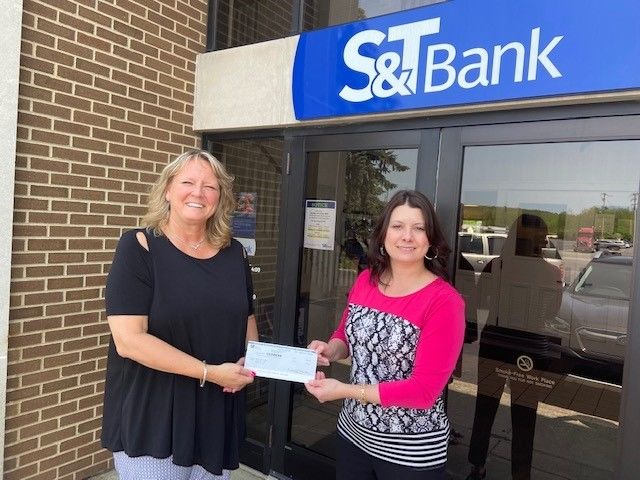 DUBOIS, Pa. — The North Central PA LaunchBox powered by Penn State DuBois continues to invigorate the region, garnering support from S&T Bank. John Oberlin, regional banking manager, and Jessica Runyon, BDO community banking manager for S&T Bank, recently toured the North Central PA LaunchBox facilities.
The North Central PA LaunchBox, located in downtown DuBois, provides entrepreneurs, small business owners and manufacturers with little to no-cost training and services to innovate their processes.
The Idea Lab, located on the Penn State DuBois campus, boasts 3-D printers, scanners, CAD software, professional vinyl printing and conferencing space, also utilized by regional organizations, entrepreneurs, students, faculty and staff.
After touring the facilities, Runyon and Oberlin submitted a request to provide funding for the Idea Lab and were approved. This $2,500 donation can be used for materials, training, classes and more.
For information on all giving at Penn State DuBois, contact Director of Development Jean Wolf at 814-372-3038 or [email protected].
This gift will advance "A Greater Penn State for 21st Century Excellence," a focused campaign that seeks to elevate Penn State's position as a leading public university in a world defined by rapid change and global connections. With the support of alumni and friends, "A Greater Penn State" seeks to fulfill the three key imperatives of a 21st-century public university: keeping the doors to higher education open to hardworking students regardless of financial well-being; creating transformative experiences that go beyond the classroom; and impacting the world by serving communities and fueling discovery, innovation and entrepreneurship. To learn more about "A Greater Penn State for 21st Century Excellence," visit greaterpennstate.psu.edu.