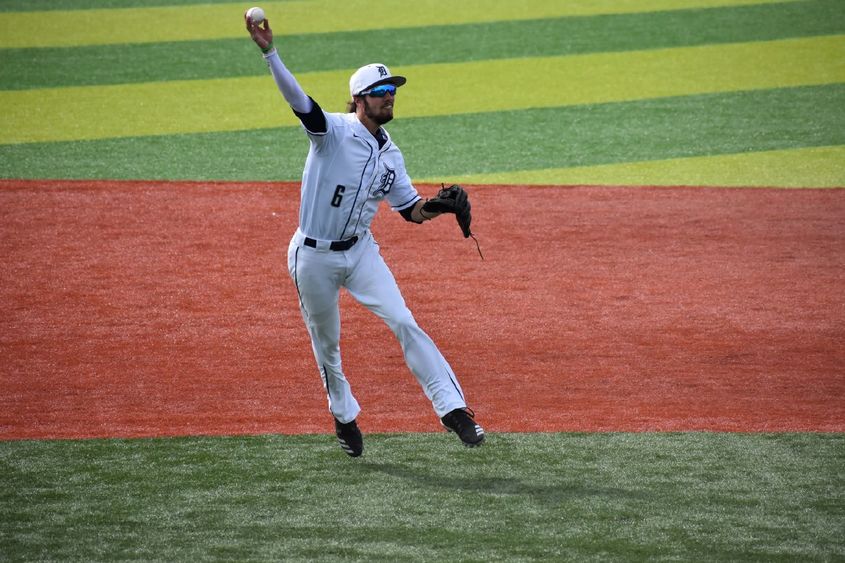 DuBOIS, Pa. — With the sun shining and fans chanting the ever-famous "We Are ... Penn State," the Penn State DuBois baseball team, the No. 1 seed in the Western Division of the Penn State University Athletic Conference (PSUAC) playoffs, took on Penn State Mont Alto, which had already won the first game of the day.
Penn State DuBois started the game strong with Taylor Boland, a junior from Tyrone, on the mound, with two batters thrown out at first. Offensively, DuBois' Cory Lehman hit a double to the gap in right center to bring in Dan Stauffer for the first run of the game.
In the top of the third, with two runners on base, Mont Alto hit a line drive caught by Tyler Yough on third, who then tagged the base for a double play, holding Mont Alto scoreless. In the bottom half of the inning, DuBois loaded the bases, only to be denied by Mont Alto to hold the score at 1-0.
DuBois earned three quick outs in the fourth inning with just three batters and just as quickly had three outs in the bottom of the inning.
DuBois continued to hold Mont Alto to no runs in the top of the fifth. Yough hit a single to left center to bring in Stauffer for another run, pushing Mont Alto to bring in a new pitcher. With the bases loaded, Bryce Dobson walked to bring in a run. Thayne Morgan earned a base hit and an RBI to extend DuBois' lead to 4-0. 
Trevor Hanna stepped up to the mound in the sixth inning, striking out one. A total team effort again stifled Mont Alto, which failed to score a run after loading the bases. Colby Bodtorf, Stauffer and Lehman each hit a single to load the bases for DuBois with no outs in the bottom of the sixth inning, but Mont Alto recorded a double play at third and home, and caught the next hit in center field to end the inning.
Stauffer, DuBois' catcher through the sixth inning, switched it up to close the game from the mound and preserve the shutout victory, 4-0.
Penn State DuBois will play next at 1:45 p.m. on Sunday, May 8, at Showers Field, in game six of the PSUAC playoffs.