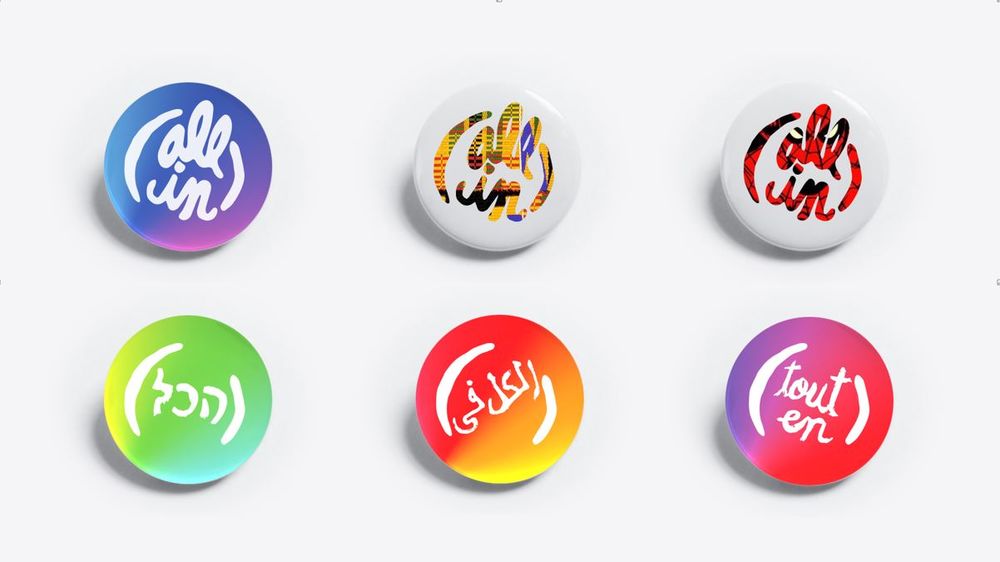 DUBOIS, Pa. — A new University-wide initiative at Penn State brings together students, faculty and staff to show their commitment to cultivating a diverse and inclusive environment that is respectful of everyone regardless of race, ethnicity, religion, age, sexual orientation, abilities, background, veteran's status, political beliefs, and all the ways we differ. "All In at Penn State: A Commitment to Diversity and Inclusion" officially kicked off in front of Old Main at University Park on Oct. 6. The initiative will include events throughout the year that foster a sense of one community across all social variances, including Military Appreciation Week in November, Black History Month in February, and more.
Each Penn State location will further the initiative with individual programs at that campus. At DuBois, a full roster of programs aimed at educating the campus and community about diverse cultures is planned. The programs are open and free of charge to all students, faculty and staff, as well as all members of the public.
Upcoming programs include the Asia Project, featuring a spoken word artist who has come to understand that God's plan for one's life is always bigger than one's own plan. That event is scheduled for 12:15 to 1:15 on Wednesday, Nov. 2, in the campus library.
Buddhist Monk Bhante Punna will be on campus on Wednesday, Nov. 30. A native of Sri Lanka, Bhante Punna was ordained at the age of 10. Prior to coming to the United States in 2007, he served in a Buddhist monastery in Brisbane, Australia. Now serving at the Pittsburgh Buddhist Center, he is known for his meditation instructions in loving kindness.
On Tuesday, Dec. 6, the campus choir will present the annual Christmas concert under the direction of Paul Fehrenbach, senior instructor in music. The choir is comprised of students, faculty and staff, and the program features popular holiday songs accompanied by violin, piano and guitar.
"Hosting diversity programming for our students and community opens the door to communicating about differences and open-mindedness," said Penn State DuBois Director of Student Affairs Rebecca Pennington. "In a university environment, it is important to have opportunities of all kinds to challenge our thoughts, engage us in conversation, and embrace one another, allowing us to grow."
Programs specifically geared toward student participation in "All In" and celebrating diversity include LGBT Discussion Community events, and a screening of the movie "CODE: Debugging the Gender Gap," both planned for November.
Other recent campus events that align with the "All In" initiative include LGBT advocate Brian Sims, who presented his lecture "How to be a Better Ally" this month. Also in October was an appearance by Michael Brown Sr., who shared the story of his son's death in a police shooting in Ferguson, Missouri, in August 2014.
For more information on the "All In" initiative, visit http://www.psu.edu/feature/2016/09/27/all-penn-state.