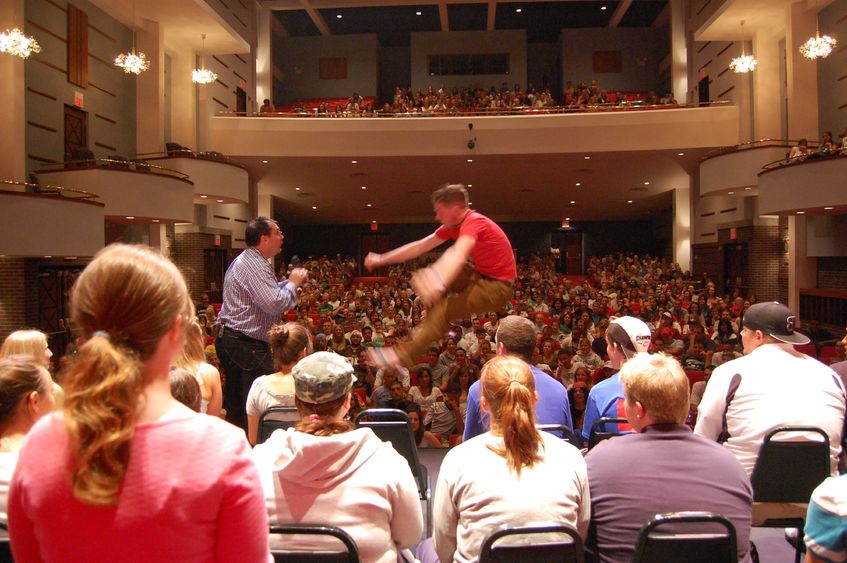 DuBOIS, Pa. — The Penn State DuBois Office of Student Engagement invites all members of the community to attend "Hypnotic Intoxication," an event by Keith Karkut, at 7 p.m. Tuesday, April 12, in the Hiller Auditorium on campus. Karkut is an experienced hypnotist that specializes in alcohol awareness education.
He shares true stories of how alcohol affects the lives of college students and makes student volunteers believe they are at a party, while they are only drinking bottled water.
Karkut's show will help attendees understand and see firsthand the dangers of alcohol. His presentation includes true stories, personal experience, and how it has affected his life. The program will be entertaining and educational and is a great opportunity for all ages.
The program is presented by the Penn State DuBois Office of Student Engagement as part of the Cultural Performing Arts and Lecture Series. For more information, contact Brittany Stanton, student engagement coordinator, at [email protected] or 814-375-4764.