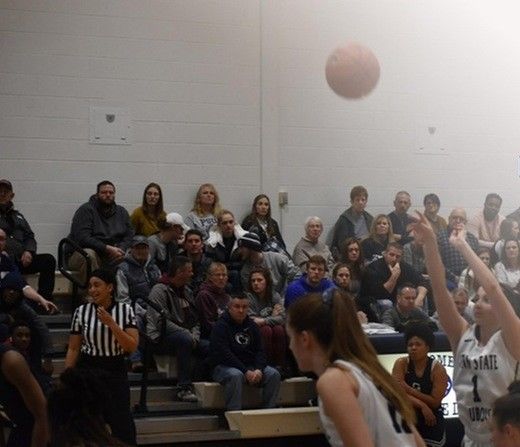 DuBOIS, Pa. — The Penn State DuBois women's basketball team traveled to Pittsburgh on Tuesday, Feb. 1, besting Penn State Greater Allegheny 80-74.
After going down by seven points in the first quarter, DuBois turned up the heat in the second, scoring 23 points and holding Greater Allegheny to only five. DuBois went into halftime with a 35-24 lead.
DuBois kept enough momentum going through the second half to retain the lead and ultimately earn the victory. 
Shannon Shaw led DuBois in scoring with 16 points, while Tara Hinderliter and Lexey Shick added 15 points each. Sara DeHaas added 12 points and 14 rebounds for DuBois as well.
Click here for schedules and complete results for all Penn State DuBois varsity athletics teams.