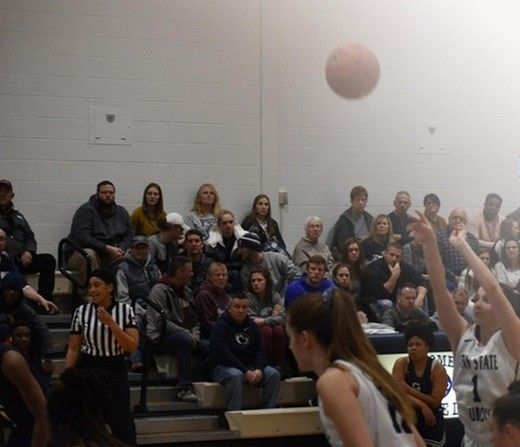 DuBOIS, Pa. — The Penn State DuBois women's basketball team marked a big 60-47 win in a Penn State University Athletic Conference matchup on the road against Penn State New Kensington on Saturday, Jan. 22.
A great defensive effort in the first quarter by DuBois had New Kensington turn the ball over 10 times in the first 10 minutes of action. DuBois kept the pressure on but struggled to get going offensively from the field in the first half of play, as the Lady Lions went into the locker room down 26-22.
Adjustments were made, however, and DuBois came out striking in the third quarter, as Tara Hinderliter put up 13 of her team's 16 points to take a two-point lead into the fourth quarter. A strong final quarter extended DuBois' lead and sealed the 13-point victory. 
Hinderliter finished the game with 19 points, while Lexey Shick added 16 points and four steals for the cause. Sara DeHaas recorded a double-double with 12 points and 15 rebounds.
The DuBois women will be on the road again on Tuesday, Jan. 25, against Penn State Shenango.
For schedules and complete results for all Penn State DuBois varsity athletics teams, visit www.psuduboisathletics.com.