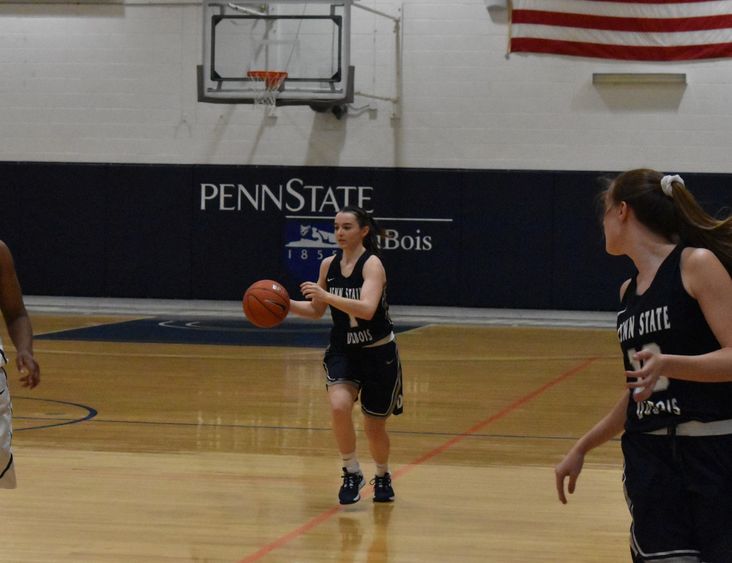 DUBOIS, Pa. — The Penn State DuBois women's basketball team traveled to Monaca, Pennsylvania, on Thursday, Jan. 13, to take on conference opponent Penn State Beaver. With DuBois shorthanded due to health and safety protocols, Beaver came out on top, 84-66.
Lexey Shick set the pace in the second quarter, as she scored 11 of her team's 17 points, and the team went 7-for-8 from the free throw line to score 22 total points in the second quarter. DuBois went into the locker room down 44-30.
DuBois came out in the second half with a strong showing, scoring another 16 points, and holding Beaver to 18. DuBois continued its push in the fourth quarter but dropped the final period by two points. 
Shick ended the night with 17 points and seven rebounds, Sara DeHaas added 12 points while going 5-for-8 from the field, and Tara Hinderliter added 21 points.
For a complete schedule and results, visit Penn State DuBois Athletics online.