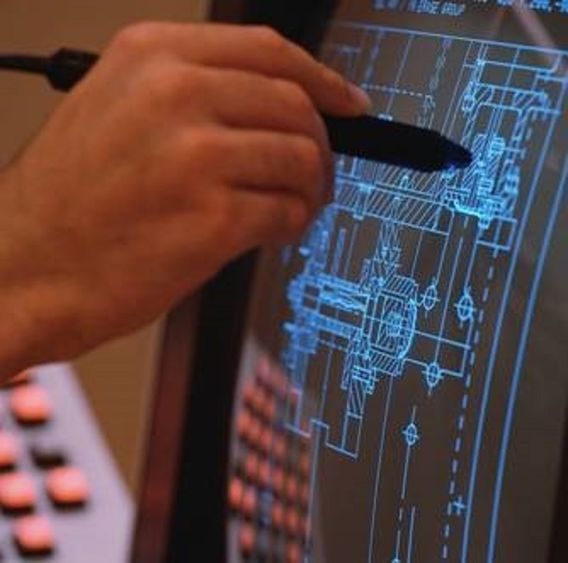 DuBOIS, Pa. – In the digital age, a range of professionals, from engineers, to architects, to construction managers, and more, rely on computer-aided design (CAD) to create plans and designs for any number of projects. Penn State DuBois Continuing and Community Education has teamed with Penn State Wilkes-Barre to offer courses to the public that will train people to use a leading CAD program, AutoCAD.
AutoCAD is a commercial design software program used across the United States, having largely replaced manual drafting techniques.  Those who possess the skills to successfully execute design plans in AutoCAD are in high demand by employers in construction and manufacturing-related industries.
In these instructor-led computer-aided design courses offered via Zoom by Penn State Wilkes-Barre and Penn State DuBois, participants will have the opportunity to take both an introductory level program in AutoCAD, as well as a more advanced program.
In AutoCAD: Level 1, students will receive an introduction to display commands, CAD tools, basic draw commands, basic edit commands, layers, CAD construction techniques, creating text, block and drawing import options, dimensions, crosshatching, grips, introduction to layouts, and plotting basics. Participants will acquire the fundamental skills necessary for the development of mechanical, architectural and/or civil drawings using AutoCAD.
This course runs from 5 to 9 p.m. on Tuesday and Thursday evenings from Feb. 1 through Feb. 24. The cost is $1,500 per student. Register here. A textbook is required: "AutoCAD 2020 Tutorial First Level 2d Fundamentals" (Randy Shih; Luke Jumper) ( ISBN-13: 9781630572686). The text is not included in the cost of registration for this class. 
AutoCAD: Level 2 will provide participants an understanding of AutoCAD's advanced productivity tools. Participants will begin to explore some of the more subtle capabilities of AutoCAD, step-by-step with specific examples and plenty of hands-on projects, providing a skill set that translates directly to on-the-job use. AutoCAD Level 1 or equivalent work experience is a prerequisite to this course.
AutoCAD: Level 2 will meet from 5 to 9 p.m. on Tuesdays and Thursdays from March 8 through March 17. The cost for this course is $800 per person. Register here. The same textbook required for AutoCAD: Level 1 also is required for this course. It is not included in the cost of registration.
Connection information for Zoom classes will be sent to registrants prior to the start of class.
For more information on both AutoCAD courses, contact John Brennan at 814-375-4836 or [email protected], or visit the registration page.