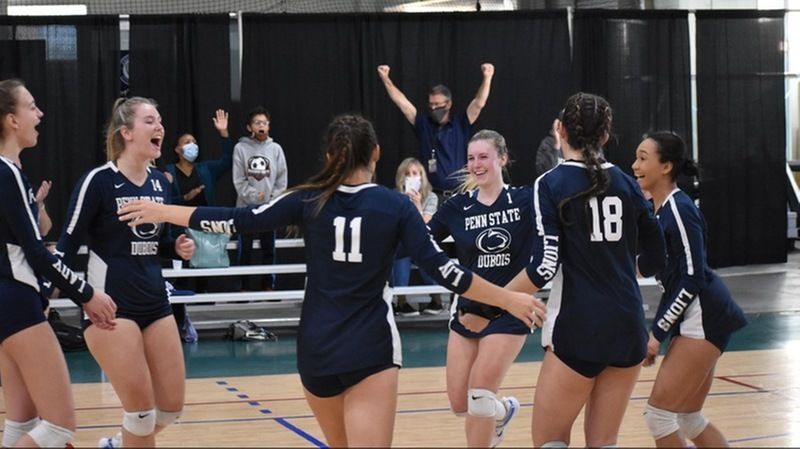 VIRGINIA BEACH, Va. — The Penn State DuBois women's volleyball team made campus history by taking third place in the United States Collegiate Athletic Association (USCAA) National Championships. The final match saw DuBois triumph over Penn State Greater Allegheny, 3-0
The DuBois Lady Lions went into the third- and fourth-place games knowing their competition, having beaten Greater Allegheny twice in regular season play and losing to them once in the PSUAC tournament.
DuBois started off strong with a flurry of kills from Sydney Kaschalk. DuBois had 15 kills in the first set to take a commanding 25-12 first-set victory. The second and third sets were much closer. With a 24-22 lead in the third set, Catherine Gregory put down a service ace to seal the deal, take the match win, and make DuBois history in finishing third in the USCAA National Championship Tournament.
Kaschalk would end the day with 13 kills, 14 digs, four blocks, and a .632 hitting percentage. This solidified Kaschalk's place on the USCAA All-Tournament Team. Skylar Ceprish put down 11 kills. Kyara Girvan added 13 digs, and Catherine Gregory put up 33 assists for the Lady Lions.
Kaschalk, Gregory and Ceprish were all named to the 2021 USCAA National All-American Team.