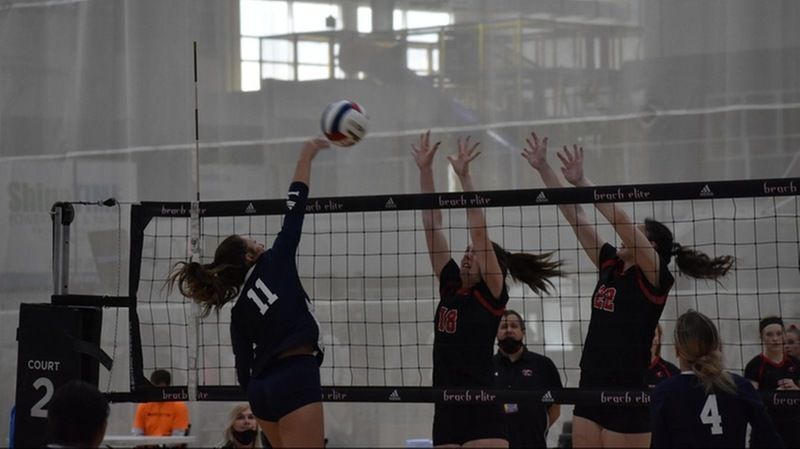 VIRGINIA BEACH, Va. — The Penn State DuBois women's volleyball team lost its first match, 3-0, in the 2021 USCAA National Championship Tournament on Thursday afternoon, Nov. 11, against the University of Cincinnati-Clermont. 
The first set started off strong for DuBois, but top seed UC-Clermont took over late to win the set, 25-19. DuBois couldn't hold off the opposition in the next two sets and would go on to lose the match in three sets.
Catherine Gregory ended with 13 assists, while Sydney Kaschalk added six kills and Kierra Keck had 11 digs.
DuBois will take on Paul Smith's College at 9 a.m. Friday, Nov. 12, in pool play. The tournament is being held in Virginia Beach, Virginia.