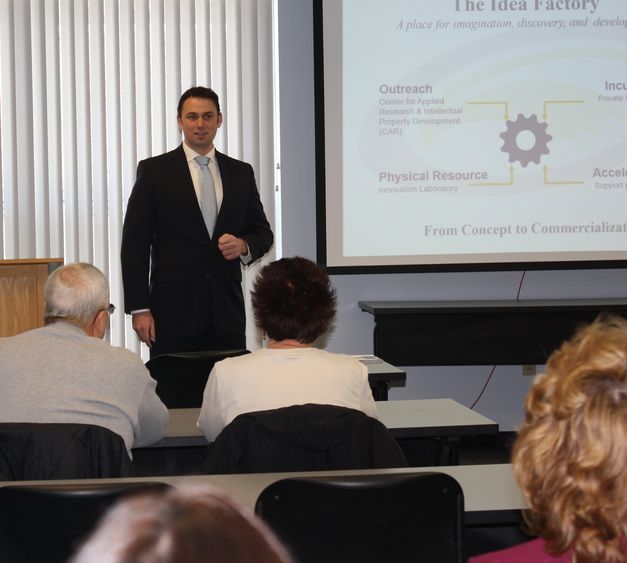 DUBOIS, Pa. — Benjamin Legum, an assistant professor and applied research specialist from the Clarion University Center for Applied Research and Intellectual Property Development (CARIPD), spoke at Penn State DuBois on Friday, Feb. 26, about the services the CARIPD has to offer. The center's mission is to support and assist individual entrepreneurs, startup companies and established companies, and aid them in growth and development.
"Sometimes people have really good ideas for a product or service, but they don't know how to bring it to market," Legum said. "Moving into commercialization is a huge deal. Your idea or product is only 20 percent of a business. Your business encompasses so much more. The reason I'm here is to help make the other 80 percent less of a mystery."
Legum said that other 80 percent includes areas like sourcing of materials, sales, marketing and compliance. He and other professionals at CARIPD help to educate entrepreneurs in these areas. They also make engineering and innovation labs available for those looking to refine a product prototype.
CARIPD also partners with the Clarion Small Business Development Center to ensure that the necessary business support, ranging from market research to business plans, are developed in conjunction with intellectual property.