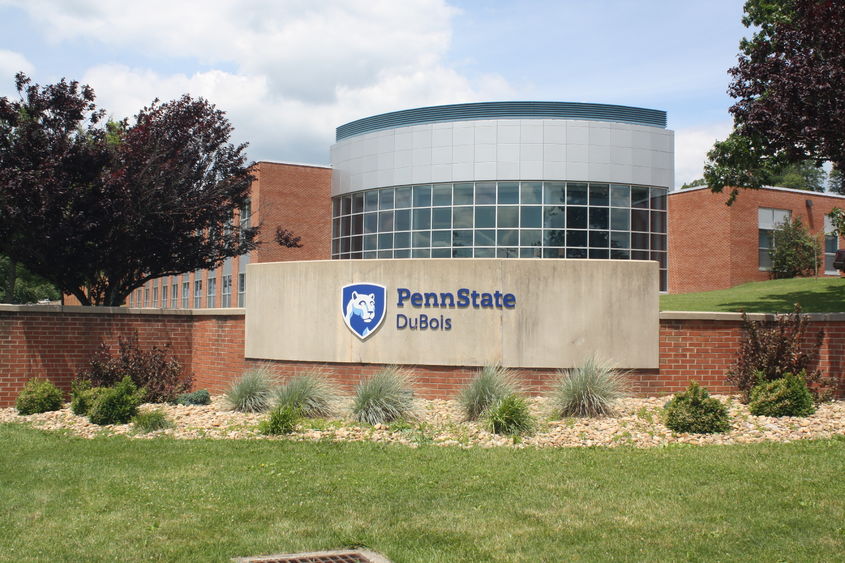 DUBOIS, Pa – Penn State DuBois Continuing and Community Education has scheduled a variety of courses this fall that are available to all members of the community interested in learning new skills that could enrich their lives or further their careers.
American Sign Language — Students will be introduced to the concept of "What does it look like?" as an approach to learning this language in comparison to learning a spoken language and how words sound. Class structure will include small group centers for practicing and improving skills. The goal of the class is to allow students to learn, recognize and reproduce more than 100 signs, while also gaining the ability to spell and read fingerspelling phonetically. At the end of the class, students will be expected to converse with others at a basic level. Classes will be held on Tuesdays from 5:30 to 7:30 p.m. beginning Oct. 5, in Room 209 of the DEF Building at Penn State DuBois. This class is Act 48 approved for teachers to earn continuing education credits. The fee is $160.
SAT Test Prep is being offered in partnership with Penn State Berks. Being prepared is the key to SAT success and Penn State is committed to providing an opportunity for students to review key concepts for the SAT exam by being able to ask questions and receive immediate answers, interact with other students, and prepare with an experienced live instructor. SAT Strategy sessions assists students in becoming familiar with the exam content, format, and timing. This class will meet via Zoom from 7 p.m. to 8:30 p.m. on Thursdays from Oct. 7 to Nov. 18.
Basic and Intermediate Blueprint Reading classes will prove useful for those already working, or looking to work in manufacturing where reading blueprints can be part of the daily job. Students will learn to identify symbols on prints and how to draw basic prints. The basic course is scheduled for 3:30 until 6:30 p.m. on Oct. 18 and 20, at the Community Education Center in St. Marys. The registration fee is $300. The intermediate course is planned for 3:30 until 5:30 p.m. on Oct. 25 and 27, and also at the CEC in St. Marys. There is a $200 registration for this course.
Active Shooter Response Training is one of several proactive steps organizations can take to prepare employees and managers to respond appropriately to an active shooter incident. While the likelihood of an active shooter event is rare, all employees should know how to recognize the signs of potential violence and what their role is during an active shooter situation this training strengthens and reinforces an organization's emergency action plan and can help reduce the risk of an incident occurring. This training is scheduled for 3:30 until 5:30 p.m. on Oct. 26, at the Community Education Center in St. Marys. It is also Act 48 approved for teachers to earn their continuing education credits. The fee is $99 per trainee, with group discounts available.
Basic Grant Writing will be taught through a webinar as well as through one-on-one instruction. Through the COVID-19 pandemic, it has become even more important for businesses to apply for local, state, and federal grants to help keep their businesses running. This course will provide the basics on how to be successful in obtaining grants. It will be held via Zoom from 9 until 10:15 a.m. on Thursdays beginning Sept. 23 and ending Oct. 28. The cost is $295 per student.
Fundamentals of Geometric Dimensioning and Tolerancing will be held as a follow up to the blueprint courses, teaching students the basics of creating powder metal parts and other products in manufacturing. It will be held on Nov. 1, 3, 8 and 10 from 1 to 5 p.m. at Penn State DuBois. Registration is $800. Those who register for all three courses can do so for a discounted price of $1,040.
Human Resources Management provides participants with knowledge and skills that can be used immediately. The course addresses six key human-resource subjects in a user-friendly format designed to give an effective learning experience. This course is ideal for those who are just starting out in the human resources profession, or those who are looking for an effective way to boost their employee management skills. The course will run from 7 until 9 p.m. on Thursday and Saturdays from Dec. 2 to 11. The fee of $549 includes materials.
Registration for these courses can be completed at https://dubois.psu.edu/continuing-community-education
Penn State DuBois is a bridge between Penn State resources and many community partners, including business and industry, non-profit organizations, educational institutions, and state and federal agencies.
The Community and Continuing Education Department serves individuals, organizations and businesses in the seven-county region and offers many educational programs covering manufacturing, health care and a wide range of other industry needs. For more information on these or other possible workforce development trainings, contact Penn State DuBois Continuing and Community Education at [email protected] or 814-375-4715