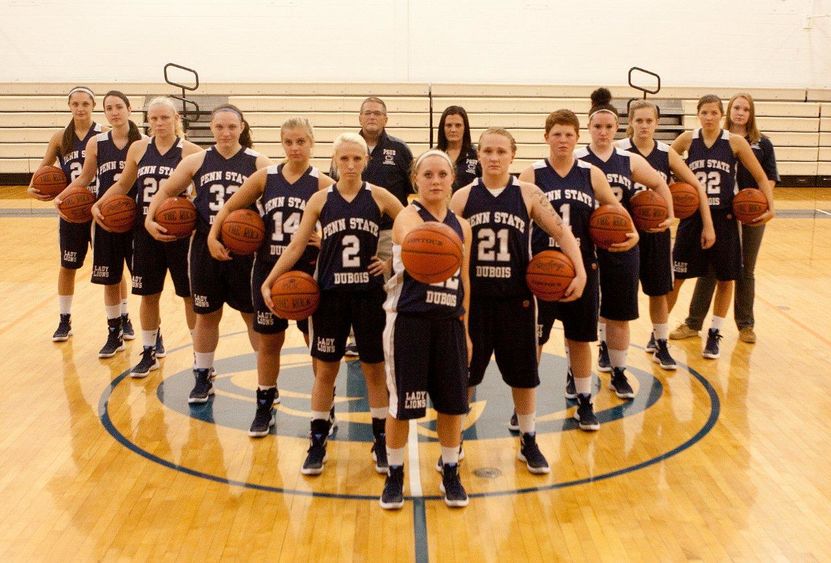 The Penn State DuBois Women's Basketball team (1-0) traveled to the University of Pittsburgh at Titusville and captured a 98-46 win on Wednesday night. With the win, Coach Pat Lewis collected his 350th win in his career.
The Lady Lions jumped out to a 34-10 first quarter lead and built a 60-22 halftime lead heading into the locker room.
"I felt that the girls really stepped it up defensively tonight and we controlled the tempo of the game by limiting our turnovers. The girls worked together and played as a team tonight and we shot 57 percent from the field", stated Lewis. He added, "Pitt-Titusville has a new coach and a new system that they are working on. They are rebuilding right now."
The Lady Lions put five players in double figures led by Kristen Williams (Eisenhower) 22 points, Latasha Shadle (Galeton) and Melody Young (Otto Eldred) both registered 14 points, Ashley Brown (Otto Eldred) 11 points and Kristy Hanes (Elk County Catholic) added 10 points. Also contributing in the win were Grace Earle (Cowanesque Valley) 7 points and 7 rebounds, Kaelyn Gruver (Redbank Valley) added 8 points and 6 rebounds, Linsey Mizic (Pottsgrove) 6 points, Adrianna Terwilliger (Brockway) 4 points and 7 rebounds, Ashley Reitz (Punxsutawney) 7 steals and 7 assists and Koren McCullough (Purchase Line) 4 rebounds.
The Lady Lions return to action as they host Westmoreland CCC, at 6 p.m. Tuesday, Nov. 10.