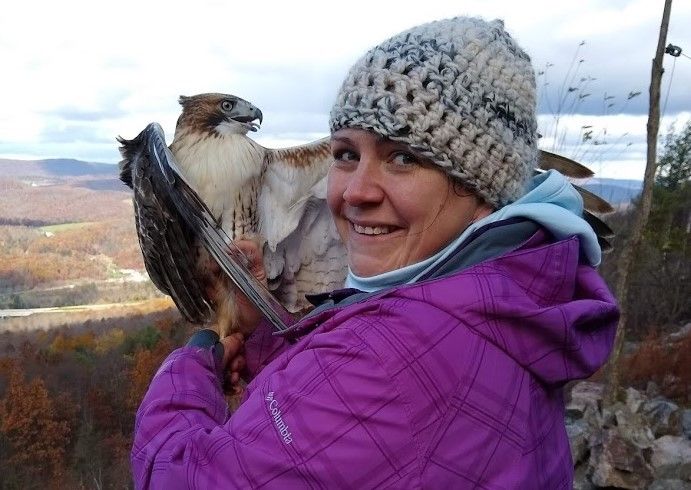 DUBOIS, Pa. — Keely Roen, associate teaching professor and program coordinator for the Wildlife Technology program, has been named the DuBois Educational Foundation (DEF) Educator of the Year at Penn State DuBois. She was announced as Educator of the Year during spring commencement ceremonies at Heindl Field in DuBois on Friday, May 7, on behalf of DEF President Kristen Vida.
The Educator of the Year Award is given annually by the DEF to recognize outstanding teaching. All nominees must be full-time faculty members with at least one year of prior service at Penn State DuBois. This honor is based on student and peer feedback, with nominations reviewed by a committee comprised of DEF members and past award winners.
Roen has taught at Penn State DuBois for 20 years. She serves on the Pennsylvania Chapter of the Wildlife Society Board, as well as the Pennsylvania Mammal Technical Committee, providing guidance on wildlife species management to the Pennsylvania Game Commission.
Former students nominating Roen for the award stated, "She teaches in a way that makes it easy to retain information," and, "She teaches in a variety of ways that help to meet the different learning styles of students, always looking for opportunities to get students into the field with professionals, which helps with hands-on learning."
To view awards announcements and a full video of the Penn State DuBois 2021 Commencement, click here.