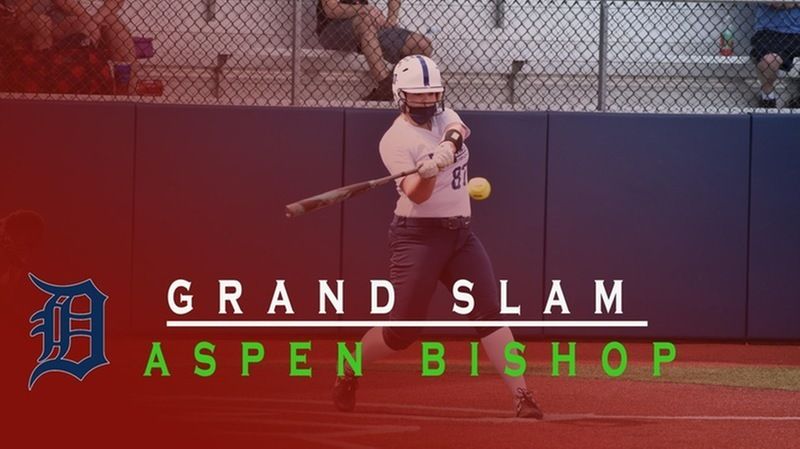 DUBOIS, Pa. — Penn State DuBois Softball headed into Tuesday's double-header matchup against Penn State Brandywine in 1st place in the PSUAC East. Tough losses were realized, however, with Brandywine taking the win in both games, 9-5 and 7-0.
Coach Jason Kern called on USCAA National Pitcher of the Week, Lizzy Scott (Morrisdale, Pennsylvania) to start game 1 in the circle for DuBois.
Brandywine scored a quick 2 runs in the top of the 1st, but then Scott and her defense tightened up, and held the opposition scoreless for the next 4 innings.
Unfortunately, Brandywine did the same to DuBois until the 6th inning when Aspen Bishop (Woodland, Pennsylvania) drilled a shot well over the wall in dead center to get the Lady Lions on the board. Brandywine scored 4 in the 6th, and 3 in the 7th to push their lead out. DuBois got a nice rally going in the 7th, however. With bases loaded, Bishop stepped to the plate again and hit another shot to left center for the grand slam. Although a huge lift, it was too little too late for the DuBois offense, and they dropped the game, 9-5.
Scott went 6 innings giving up only 6 hits, but 6 runs also. Brooke Harvey (Stillwater, Pennsylvania) came in for the final inning and gave up 3 runs on one hit. Bishop ended the game 2 for 4 from the plate, and had all 5 RBIs for her team.
In game two Harvey kept going, starting in the circle to try to split the double header. Brandywine again scored 2 in the top of the 1st inning and 1 in the 2nd. Harvey went 4 innings, allowing 4 runs and striking out 2. Brittney Williams (Atlantic, Pennsylvania) came in for relief of Harvey in the 5th, but even though she struck out 3 batters in her 3 innings of work, she also allowed 3 more runs to score.
DuBois offense-only highlight was a double in the 7th from catcher Larissa James-LaBranche (Warrenton, Virginia). DuBois dropped the second game 7-0 and dropped back to 2nd place in the East, one game behind Hazleton.
Bishop now leads the PSUAC in RBIs with 32, while her teammates Skylar Ceprish (Allport, Pennsylvania) and Malliah Schreck (Emlenton, Pennsylvania) accompany her in the top 5 with 22 and 18 RBIs, respectively.
Scott leads the conference in wins (10), ERA (1.73), and strikeouts (100). DuBois will be back in action on Saturday when they host Penn State Scranton in a Senior Day double-header.