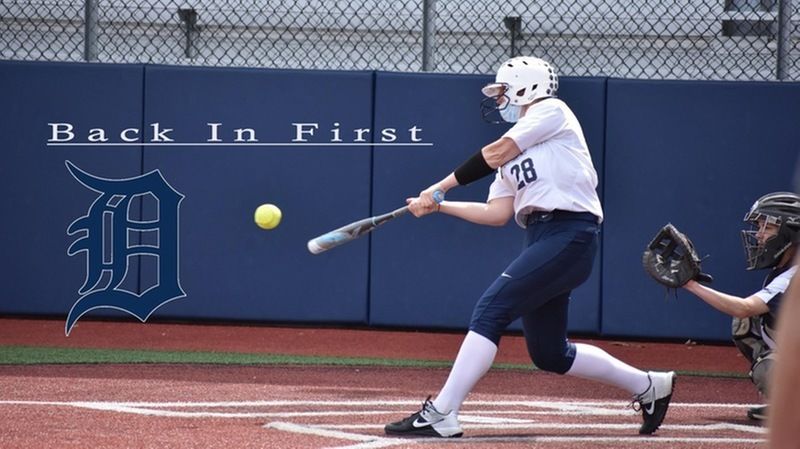 Penn State DuBois softball split against Penn State Hazleton on the road Friday, but came back home Saturday to sweep Penn State Hazleton in another Pennsylvania State University Athletic Conference (PSUAC) East Division doubleheader. DuBois would come out on top in both games 2-1, and 6-5.
DuBois saw Lizzy Scott starting in the circle today at Heindl Field. Scott's hitters were behind her to start the game, scoring three runs in the second inning. Hazleton would find their way onto the bases, but the DuBois defense kept making the big plays to end the innings. DuBois would score another run in the third, and two more in the fourth to go up, 6-0.
Hazleton came back with a rally in the sixth, scoring five runs, but with another strong hold of defensive plays Scott and the defense held on for the win, 6-5.
Scott pitched the complete game, giving up nine hits, and striking out eight batters. Cierra O'Shell added a triple, and the team totaled four stolen bases.
Game two saw Brooke Harvey in the circle for DuBois as they were looking for the sweep on the day. DuBois bats picked up early again in this game with a quick two runs in the bottom of the first inning. Harvey and Aspen Bishop each scored in the inning, but those would be the last runs that DuBois would score.
Another all out defensive effort would keep the Hazleton bats quiet, but in the top of the fourth would get another rally going. DuBois would keep it to only one run though, and keep the lead, 2-1. That would be the final score as DuBois would sweep the day, and take sole possession of first place in the PSUAC East Division.