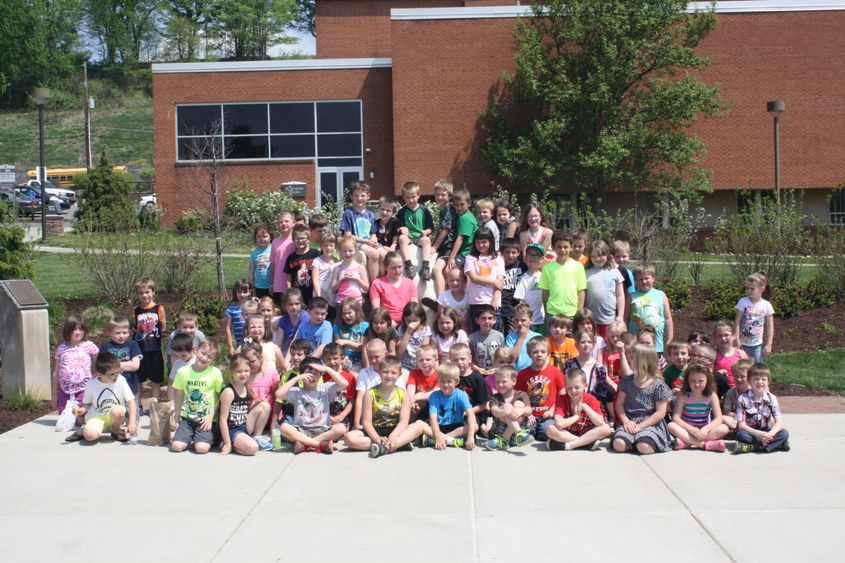 A group of Penn State DuBois students majoring in education, human development and family studies, and business, provided hands-on learning opportunities for area elementary school students on Monday. Nearly 100 first grade students from Brockway Elementary School visited the campus to participate in the workshops.
Organized by Assistant Professor of Education Pamela Hufnagel, the program consisted of five unique workshops that exposed the children to different cultures from around the world, while they completed activities based on aspects of those cultures. Those featured included the cultures of Italy, Australia, Japan, Peru and African nations. In the Australian session, for instance, students made a boomerang; in the Japanese session, they created works of origami art.
"They're learning about languages and customs, and being exposed to things many of them have never been exposed to before. It may just get them interested in these cultures and inspire them to travel to these countries someday," said Christine Worokey, a first grade teacher at Brockway Elementary. "They were really excited about coming here today."
The college students realized plenty of educational benefits for themselves by participating in the program, as well. Education major Sean Harker, of Grampian, said, "Just being able to learn to keep control of a classroom was great. It's also nice to get the experience of what it's like to work with kids."
Hufnagel said, "For our students, it introduces them to planning age appropriate lessons for first graders, and they get practice presenting. They also get practice adapting to different age groups, getting a glimpse at how children of this age think."