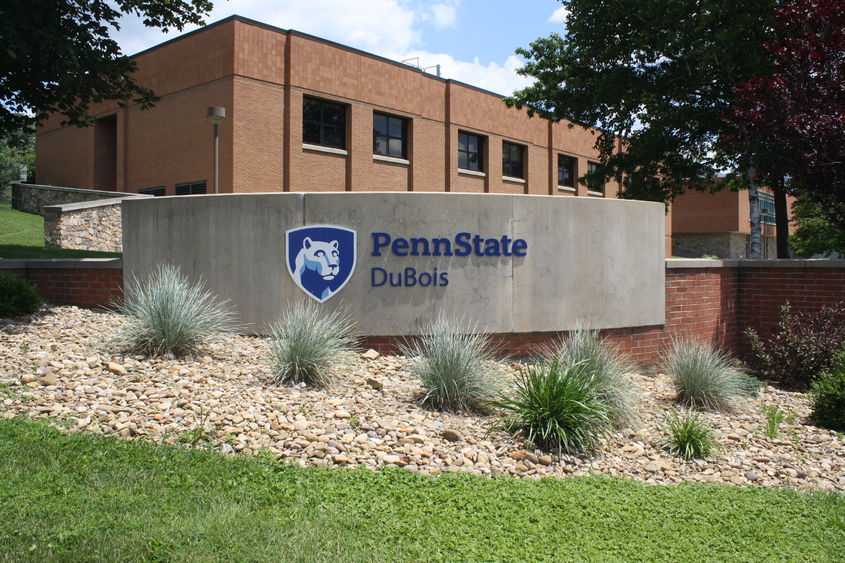 The Glenn and Ruth Mengle Foundation of DuBois, Pennsylvania, has made a $20,000 gift to support the Glenn and Ruth Mengle Foundation Scholarship at Penn State DuBois.
First established in 1998 with a $15,000 gift, the foundation pledges support to this scholarship fund each year. This latest contribution will help to serve the fund's original goal of making education more affordable and accessible to students who have financial need in covering the cost of college expenses. First preference is offered to students whose cultural or ethnic background contributes to the diversity of the student population at Penn State DuBois. All students who have demonstrated a need for financial assistance and show promise of outstanding academic success are eligible for consideration.
The Mengle Foundation has long been a supporter of many educational and service-oriented initiatives at Penn State DuBois in addition to scholarships. Other areas the foundation has supported include the funding of technology upgrades in the classroom; Alternative Spring Break trips, during which students volunteer to serve communities in need; and the North Central PA LaunchBox, which provides support and programming to help business and industry thrive in the North Central Pennsylvania region.
"The Mengle Foundation exemplifies the power of community support," said Penn State DuBois Chancellor M. Scott McBride. "Generations of students have enjoyed greater access to higher education thanks to the positive impact this foundation has had on our campus. Those students have gone on to find rewarding careers that allow them, as well, to pay things forward to their communities. We are so grateful to be part of this organization's lasting legacy."
Representatives from First Commonwealth Bank-Trust serve as trustees for the Glenn and Ruth Mengle Foundation. The foundation was established in 1960 by Glenn Mengle, then president and CEO of Brockway Glass, with his wife, Ruth, to support charitable, religious, scientific, literary or educational activities.
This gift will advance "A Greater Penn State for 21st Century Excellence," a focused campaign that seeks to elevate Penn State's position as a leading public university in a world defined by rapid change and global connections. With the support of alumni and friends, "A Greater Penn State" seeks to fulfill the three key imperatives of a 21st-century public university: keeping the doors to higher education open to hardworking students regardless of financial well-being; creating transformative experiences that go beyond the classroom; and impacting the world by serving communities and fueling discovery, innovation and entrepreneurship. To learn more about "A Greater Penn State for 21st Century Excellence," visit greaterpennstate.psu.edu
For more information on all giving at Penn State DuBois, contact Director of Development Jean Wolf, at 814-372-3038 or [email protected]