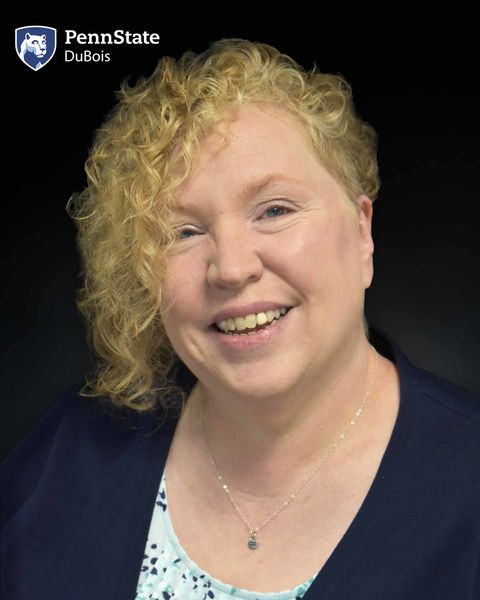 Assistant Teaching Professor, English
Co-Coordinator, Multidisciplinary Studies
Program Leader, Women's Studies Minor
Penn State DuBois
1 College Place
DuBois, PA 15801
Biography

With over 25 years of college teaching experience in English and Women's Studies at Penn State DuBois, Ms. Atkins offers a wide variety of courses, including first-year composition, business writing (intro and advanced), introductory and diversity-focused literature, as well as intro and advanced women's studies.

Ms. Atkins serves as the program leader for the minor in Women's Studies and the co-coordinator for the Multidisciplinary Studies degree programs.

At least twice a year, she makes conference presentations on pedagogical topics, allowing her to network with colleagues, share expertise, and learn new strategies.

Recent service to Penn State DuBois includes academic advising, serving on search committees, organizing and publicizing events (such as walk-a-mile-in-her-shoes, events for women's history month, University Laureate visit, breast cancer and heart health awareness campaigns), advising student organizations, and promoting diversity organizations and events.

Ms. Atkins has interest in the areas of business writing, composition, women's studies, LGBTQ+ studies, and diversity literature.
Education

BS, English - DePauw University

MA, English - Purdue University