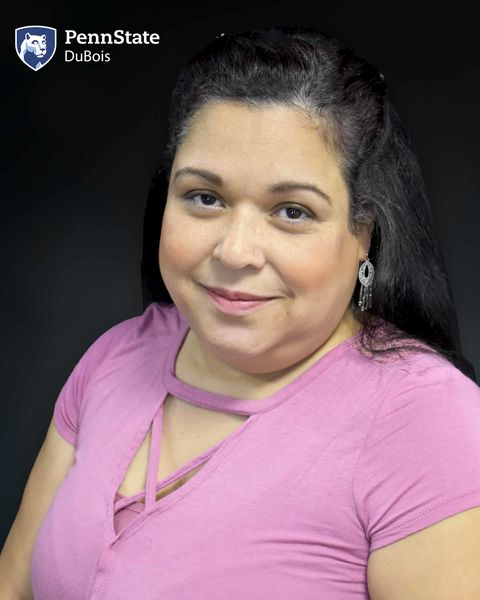 Assistant Teaching Professor, Chemistry
Science Labs Assistant/Coordinator, Chemistry
Penn State DuBois
1 College Place
DuBois PA 15801
Biography

Dr. Medina is an assistant teaching professor in chemistry. She conducts lectures and lab sessions in chemistry, as well as in the Engineering program on campus. During her tenure at Penn State, she has earned high academic achievements, and has cultivated experiences in research, teaching, outreach, and mentoring. In addition, Dr. Medina has had opportunities to develop strategic STEM education and outreach programs to establish long lasting collaborative partnerships among various academic departments at University Park.
Research Interests

Impedance and dielectric Spectroscopy studies of silica-titania glasses and glass-ceramics.

Develop novel non-porous silica glasses and porus silica glasses to obtain glasses and glass-ceramics with different thermal, mechanical and electrical response for a wide range of applications, such as electronics and aviation.
Publications

F.A. Medina, E. Furman, and M.T Lanagan, " Impedance spectroscopy of fused silica glasses at low temperatures." Submitted to International Journal of Applied Glass Science (2011)

F.A. Medina, E. Furman, and M.T Lanagan, "Dielectric properties of reduced heterogeneous silica-titania glasses, "International Journal of Applied Glass Science 1, 358 (2010)
Education

BS, Chemistry - University of Cincinnati

MS, Fuel Science - Penn State

PhD, Material Science and Engineering - Penn State