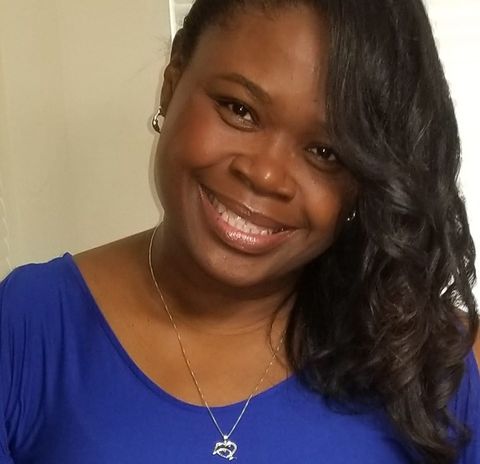 Assistant Teaching Professor, Human Development and Family Studies
Biography

I am originally from Detroit, MI in which I love for its rich culture, arts, music, history, and food. 

I first came to Penn State DuBois in the Fall of 2021 making me a new member of the Penn State Family. However, I've been in love with Penn State since 2011 after learning of the rich and extensive ongoing research, commitment to the community, and endless opportunities to serve students and the University. Needless to say, I am honored to officially be a part of the team here.

After completing my B.S. degree, I spent two years working in the community as an outpatient case manager and research coordinator for the University of Minnesota in collaboration with the mental health facilities in Michigan. This allowed me hands-on experience working with diverse families. During my time working in the field, I gained insight about the needs of families leading me to apply to grad school so that I could have a voice in the research world advocating for the development of prevention/intervention programs to improve the lives of minority couples and their children.
 
Research Interests

My research focuses on couple and family relationships with a specialization in conflict/conflict resolution, communication, relationship quality and satisfaction, and child/adolescent outcomes in minority families.  My area of interest is intervention/prevention work within families focused on the development of couple/family-based interventions.
Publications

London-Johnson, A., Allen, J.W., Pocchio, K., & Grzywacz, J. (2020). Associations between 
Parent Restrained Eating, Conflict, and Adolescent Eating (in Latinx Sample). Journal of Child 
and Family Studies. doi: 10.1007/s10826-020-01847-6

*Fitzgerald, M., *London-Johnson, A., & Gallus, K. L. (2020). Intergenerational 
transmission of trauma and family systems theory: An empirical investigation. Journal of Family 
Therapy. Advance online publication. doi: 10.1111/1467-6427.12303
Featured in the Fall 2020 NDACAN Updata Newsletter (Vol. 51)
Fitzgerald, M., London-Johnson, A., & Gallus, K. (2020). Intergenerational Transmission of 
Trauma and Family Systems Theory: An empirical investigation. Journal of Family Therapy. 42: 
406-424. doi:10.1111/1467-6427.12303.

Montgomery, J., Srivastava, S., London-Johnson, A., Ferrill, J., & Iheanacho-Dike, E. (2020). 
Cultural Activities in Transracially Adoptive Families. Journal of Ethnic & Cultural Diversity in 
Social Work. doi: 10.1080/15313204.2020.1730288
Education

Bachelor of Science in Psychology Honors, Wayne State University

Master of Science in Human Development and Family Studies, Oklahoma State University

Doctor of Philosophy in Human Development and Family Studies, Florida State University